Yesterday we burned the common garden. There was a lot of fuel, since the common garden was last burned in May 2008. It was a slow, even burn.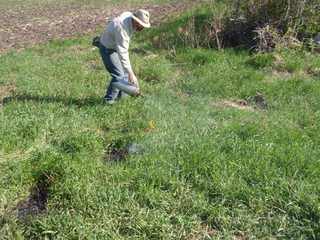 Stuart lighting the fire, at the northeast corner of the common garden.
Click on the thumbnail image to see a larger picture.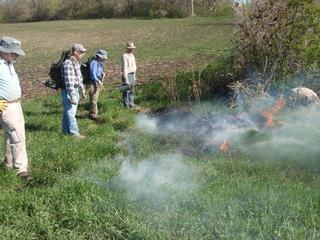 Second photo: We doused the back fire with water, allowing the head fire to proceed west-ward across the common garden.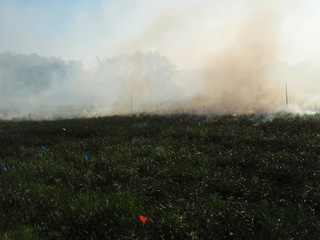 Third photo: View from the northeast, looking southwest. The dark green in the foreground has already burned.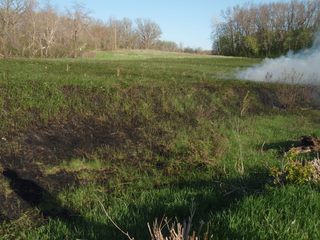 Fourth photo: View from the northwest. It was a good burn!