Hello flog!
Today was a fun and productive day. This morning, I went to the NW remnant sites to monitor phenology. I also collected leaf tissue from some sneaky flowering plants that I've found since the last time I collected tissue in June. Meanwhile, Julie, Jay, Riley, Erin, and John headed out to P2 to monitor phenology, crosses for the pulse/steady experiment, assess crosses from Julie's heterospecific crossing experiment, and measure the final rows of P2. Stuart joined them later in the morning and they completed measuring the plot! Wow!
This afternoon the team split up into three teams: Jay and Julie formed Team "Kick Ash" for Jay's experiment looking at different management treatments on ash. They described the experience as "walking on a treadmill of trees," but made great progress in metaphorically kicking back the advance of ash in ExPt 8 by applying herbicide treatments to leaves of plants. Team "Smoking Plants" consisted of Riley and me. We went to a spot that is north of landfill, south of around landfill, and south-southeast of north of northwest of landfill to identify plants for an experiment looking at the effects of liquid smoke on flowering. We found 100 plants that were flowering this year, counted each plant's number of rosettes, and shot a point at each plant so that we can revisit them later. This fall or spring we'll apply different liquid smoke and mowing treatments to assess just what it is about fire that induces flowering in Echinacea. Stay tuned for when we actually smoke the plants this fall! Finally, Team "Seed Collection" collected seeds for Drake while he is away at a family reunion.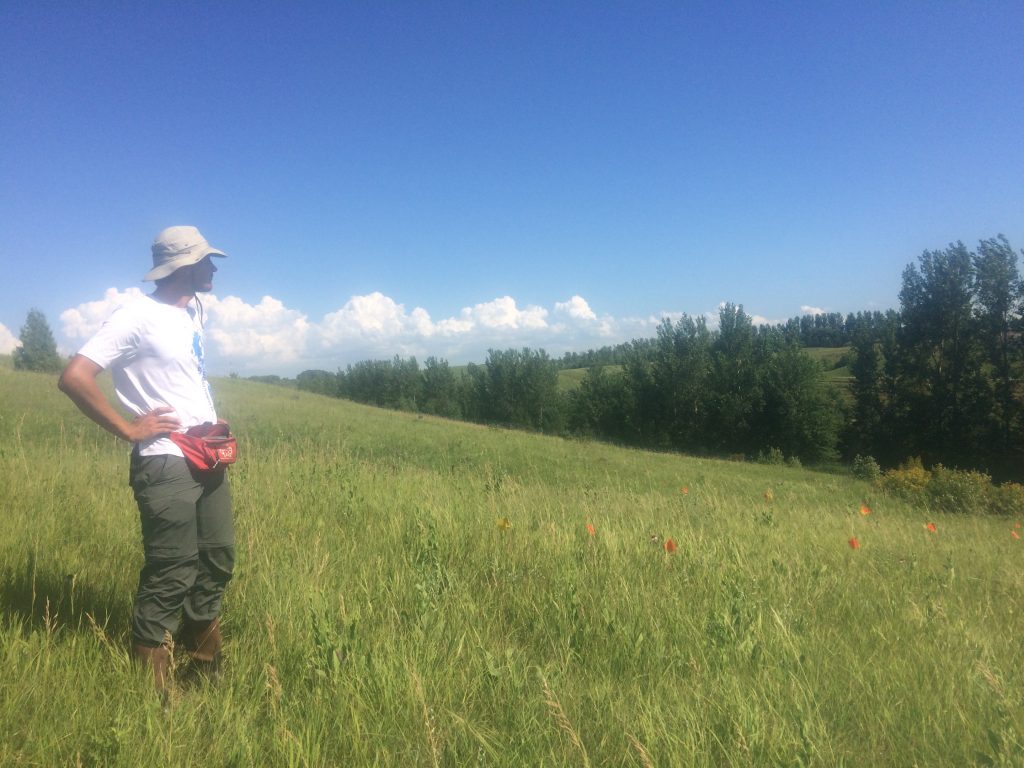 We wrapped up the day with watermelon and very impressive, definitely NBA/WNBA-worthy tosses of watermelon rinds into a five gallon bucket. That's all for now!
Earnestly,
Amy