Hello flog!
Today, we were unfortunately rained out of some of our planned weekend fieldwork. Though we were hoping to do some more crosses for the pulse/steady pollination experiment, early morning rainstorms settled in before we could head out to P2, and they stayed through much of the day. Wet pollen is not the easiest to effectively swipe on styles, while rainy weather can also delay pollen presentation on anthers. Instead, Stuart decided to call off the day's fieldwork, leaving the Town Hall crew to spend the morning inside and dry. While Erin, Jay, and I were puttering around Town Hall enjoying the sounds of raindrops on the windows, Amy and Riley were making their way back from their own weekend excursions further south near the Twin Cities.
At least the sunny weather held out long enough for Erin, Jay, John, and Stuart to do a round of crosses on steady treatment plants yesterday, all while I collected the last of the style persistence data from my own interspecific crosses. I'm excited to start crunching the numbers and considering the results!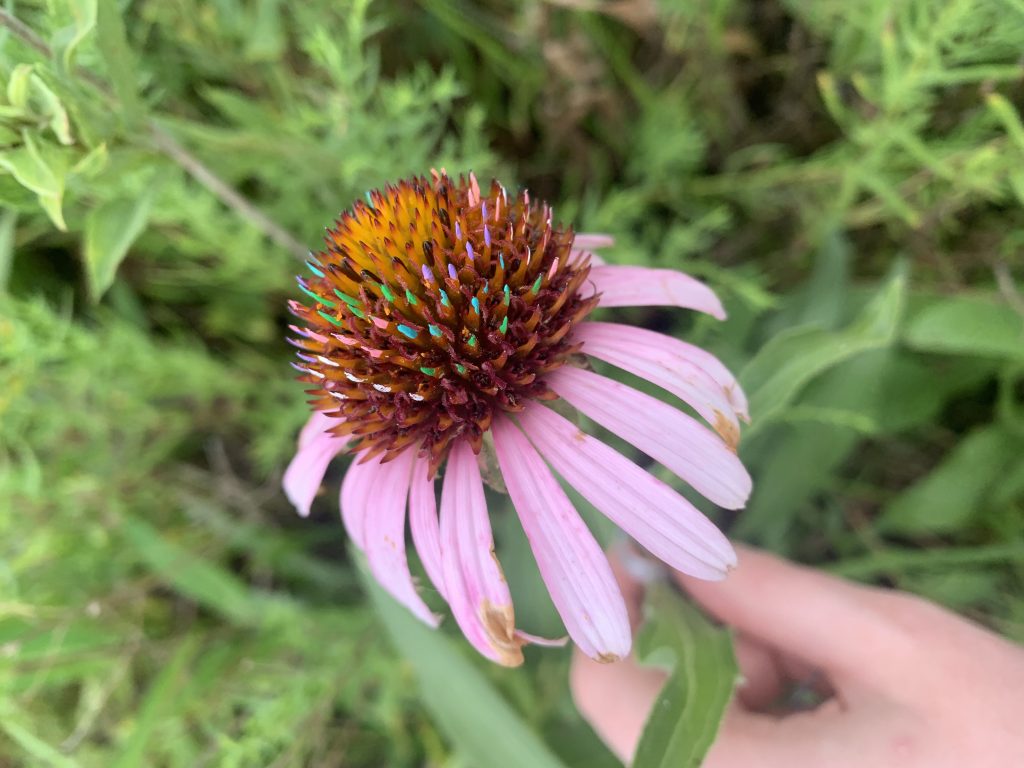 Just before the stormy weather set in, we also took the chance to enjoy a lovely weekend evening on the shore of Elk Lake.