Today was a successful (and chilly) day for Team Echinacea! We started off the week by visiting the remnants to search for Echinacea. Miyauna, Maris, Laura, Jared, and I headed out to Riley, East Riley, Railroad Crossing, North of Railroad Crossing, and North of North of Railroad Crossing.
As we searched we came across several plants that were producing POLLEN! Several more looked very close. Things are about to get really busy for the team! For now, we marked plans, and collected demo data for some. We will be back soon to start collecting phenology data in earnest!
After lunch, we heard an awesome project proposal for a massive insect investigation from Mia, and brainstormed how to finalize our team norms for the summer.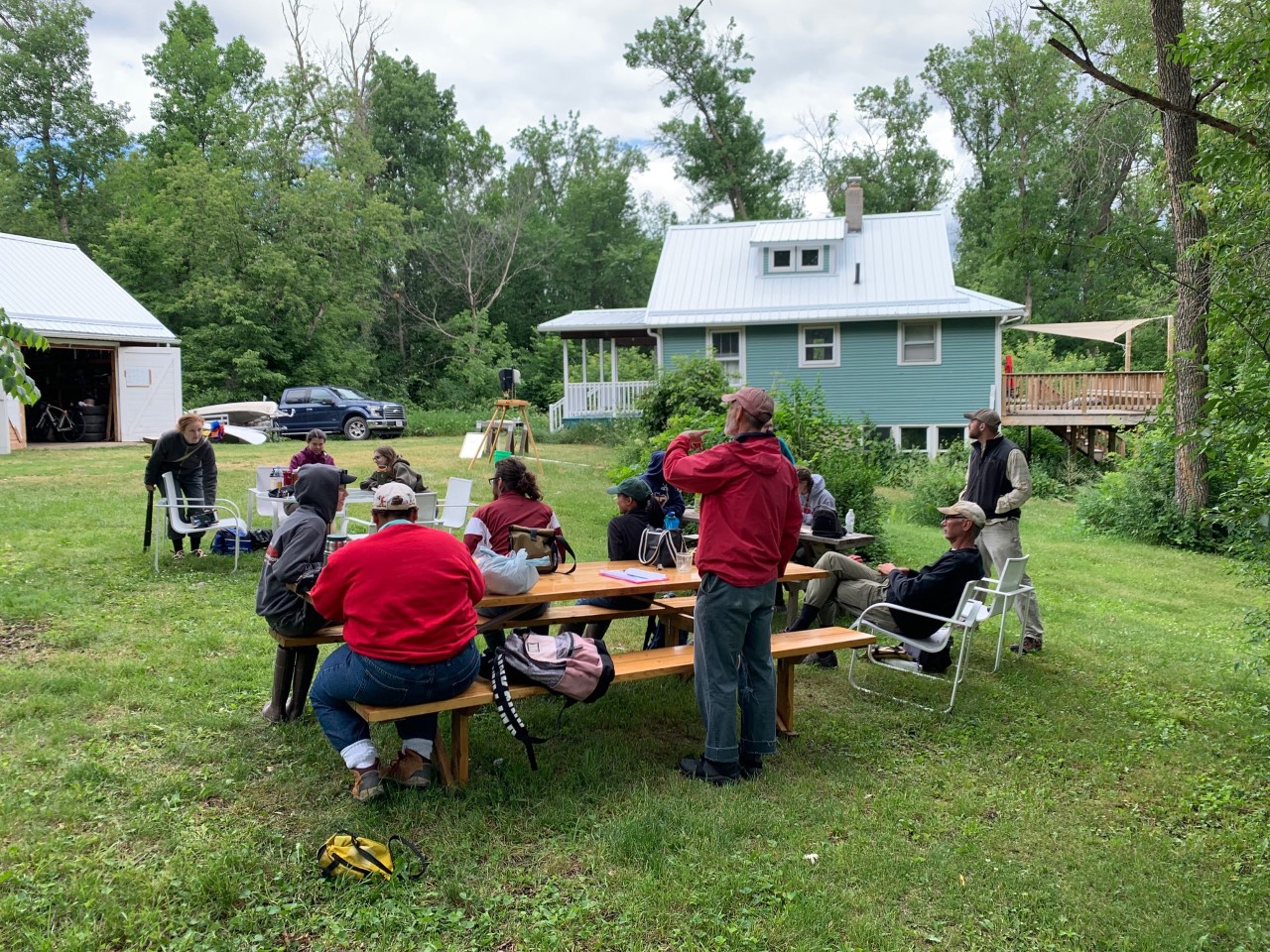 We finished off the day by finalizing flagging in p8. While flagging, we discovered 32 Echinacea heads. To put that into perspective, there were only 5 last year!
All in all it was an excellent day for the team! I am excited to watch the colors of summer begin to unfold all across the prairie remnants. Team Echinacea is ready!