Hi flog! Today began slowly, with people in the Hoffman House up and about doing some field work and getting some errands/chores done.
However, this afternoon the Hoffman House crew and some of the Andes Tower Hill folks met up for some relaxation at Elk Lake. Some of us braved the plant-filled, squishy-bottomed lake for a nice, refreshing swim.
After that, we headed back home for some dinner, and then to Hjelm to meet the goats and have a bonfire, complete with the requisite s'mores. Emma started the second bonfire, which resulted in a gigantic flame. You could have roasted a marshmallow 10 meters away from the fire.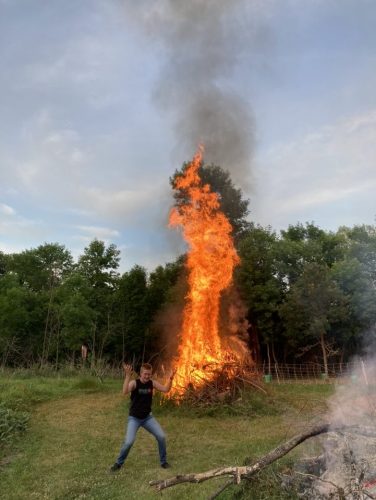 There are 9 goats staying at Hjelm House this summer and they are all adorable. They love eating treats and nibbling on fingers. For the most part, they are all well-behaved goats. But, one goat, Noess, decided that it would be better outside the fence than in, and hopped out to join us at the bonfire. Noess spent part of the night missing and part of the night trying to eat marshmallows with us.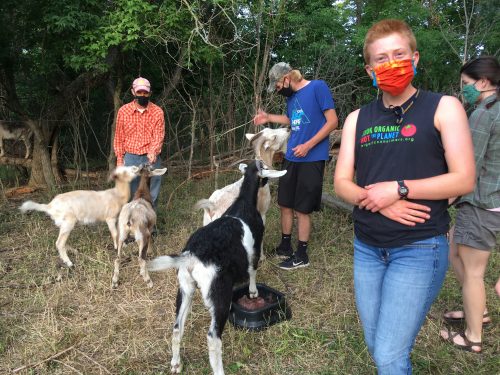 We were also joined by many mosquitoes and some bats. Everyone had a great time and we look forward to more evening bonfires in the future!