This past weekend, three students associated with the Echinacea Project presented their work at the Midwest Ecology and Evolution Conference at Notre Dame.
Kelly Kapsar (Carleton College, 2014) spent the winter analyzing her data on flowering phenology in prairie remants and presented her results in a poster.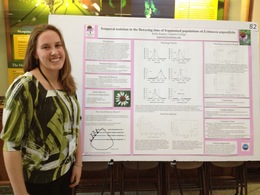 Maria Wang (Northwestern, 2013) presented the results of her undergraduate honors thesis on pollen limitation in the prairie grass Dicanthelium.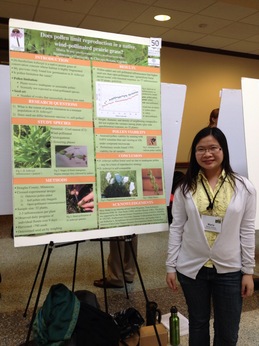 Master's student Katherine Muller gave an oral presentation on her research on the relationship between Echinacea and its specialist aphid.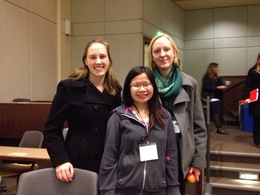 I should mention that Maria was recently accepted as a Master's student in the Northwestern Program in Plant Biology and Conservation. She will graduate this summer and remain in Chicago another year to finish her M.S.. She will be working with Dr. Nyree Zerega investigating the genetic origins of tropical crops. Although we will miss her in the Echinacea Project, we wish her the best in her next endeavor.