Thank you thank you thank you to everyone for helping this week. Just in terms of my project, we characterized floral neighborhoods for almost 70 plants in three days. In terms of pollinator observations, Tuesday's escapades in the remnants were fruitful, but thursday's weather would not hold out for us, so we had to postpone the second day of observations to next week, meaning we will have to randomly select a different set of 8 plants for all 10 remnants. I expect to see some more diversity in the neighborhoods next week because some species are just starting to flower like Coreopsis, Dalia, Apocynum, and Amorpha.
Here;s Amanda measuring to the nearest flowering Echinacea in Aanenson's: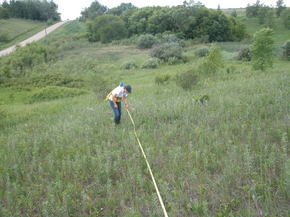 Here's some pictures of our fun 4th of July and the amazing sustainable sandcastle.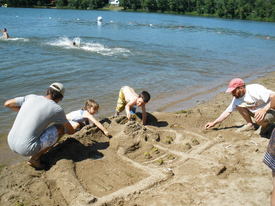 Waniel, Per, and Hattie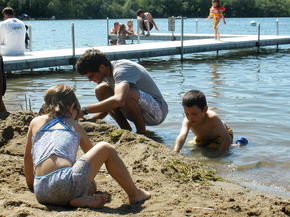 Yesterday Daniel told us we could have a romantic walk in Staffanson Prairie if we came with him, but instead he made kate and I search his and Amy's transects. What a trickster. Here he is cursing the heavens.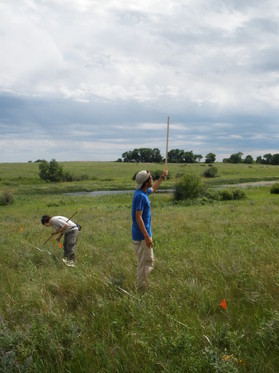 A flock of pelicans flew overhead at NWLF.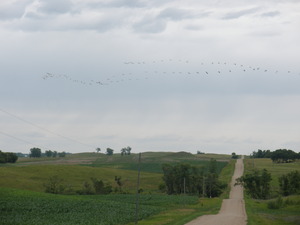 I have many more pictures http://picasaweb.google.com/mimijenkins/MinnesotaSummer09# in case you're interested.