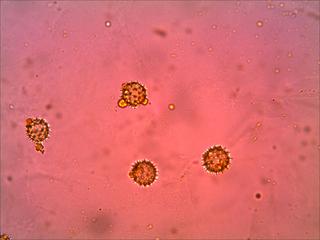 Your choices are: Heliopsis, Coreopsis, and Echinacea. (hint: there is only one species of pollen in each photo.)
Put your guesses in the comments, and we'll reveal the answers on America's birthday! Go ahead, put some money on it.
-Daniel and Amanda
EDIT– We will not be announcing the results until there are at least three guesses in the comments!! Get guessin, folks. And happy July 4th!