Happy hunting season! We donned our stylish orange vests for a morning assessing demography and surveying plants at our last large prairie remnant. Lately there's been all kinds of caterpillars out and about, including lots of woolly bears (one of which had no brown saddle at all, foretelling the harshest winter possible—gulp!)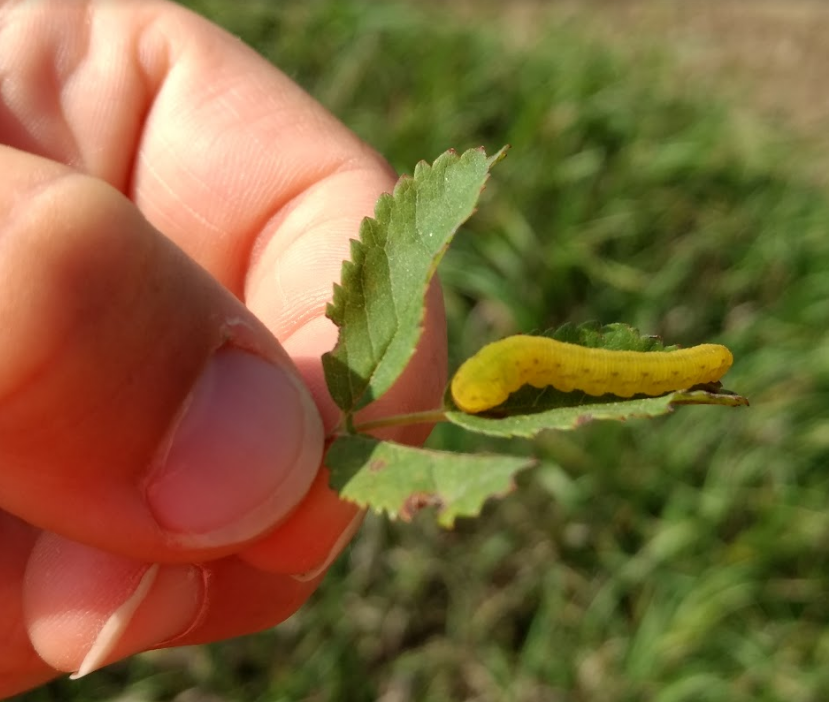 We found plants 200 and 201 both flowering—just as they were in 1995, when they were first tagged. Though 200 produced only one dud this year, 201 prevailed with three lovely heads—just as it did when it last flowered, in 2016!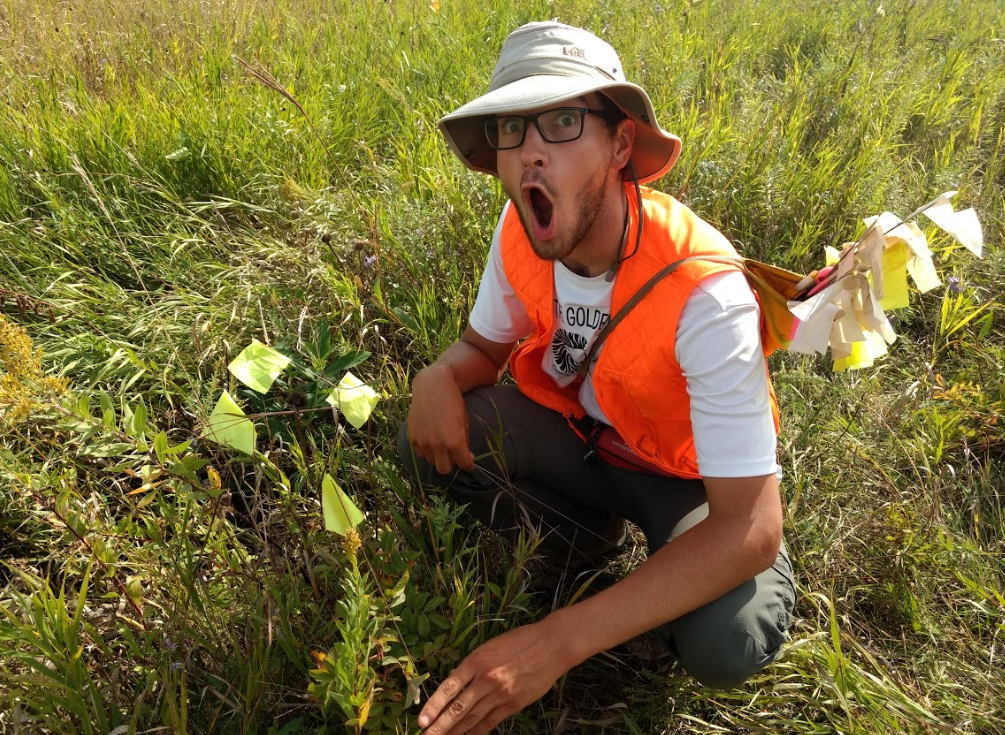 At lunch we enjoyed the rest of Stuart's cake with ice cream, a lovely treat for a hot afternoon. Stuart may have voyaged back to Chicago, but we continue to enjoy the rewards of his efforts!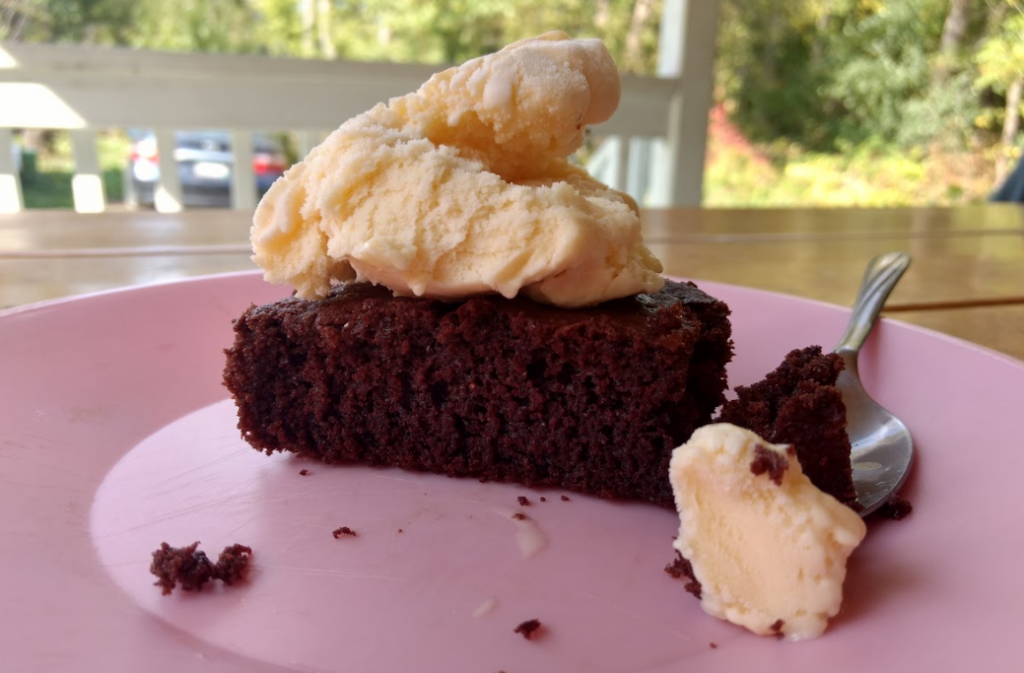 After finishing up in the remnants Riley and I returned to P1 to continue measuring. We collected grass seeds to broadcast this fall, and helped some common milkweed disperse.