This weekend I traveled to the University of Georgia for a graduate student recruitment event ("Go Dawgs," as they say,) and stumbled upon Echinacea Project alum Laura Leventhal! We rode on a shuttle from the ATL airport to campus in silence for 2 hours and then, having realized our connection, terrified the other passengers in the last 5 minutes of the journey by jabbering about Team Echinacea, the Hjelm House, goats, phenology and more.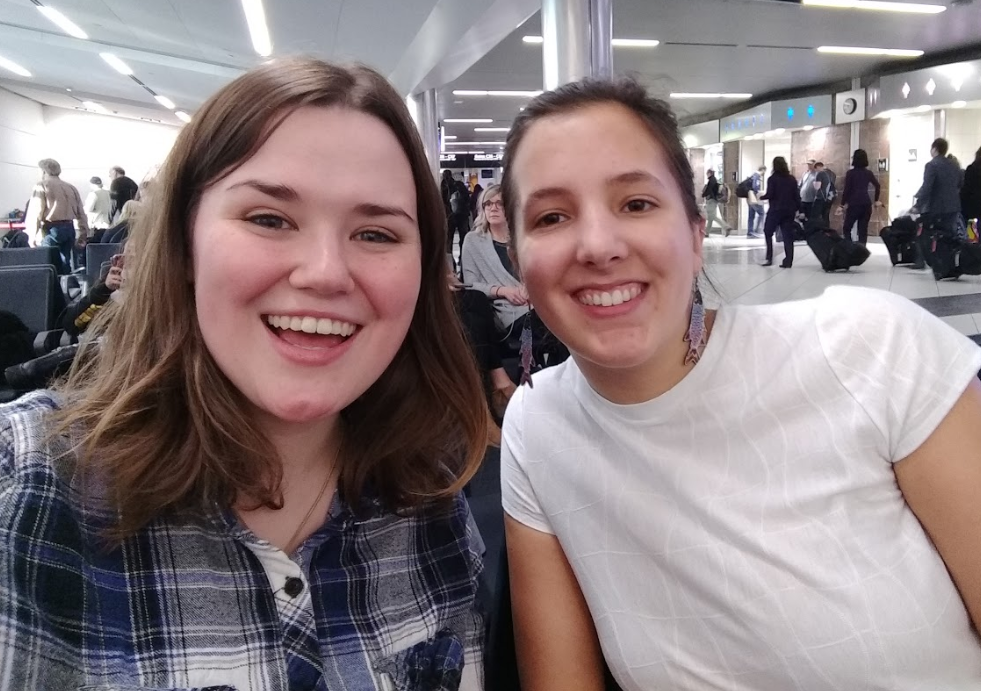 Laura was on the team in 2016 and worked at the Chicago Botanic Garden through the CLM program. Currently she works at UC Davis as a lab manager and is currently interviewing for PhD programs in biology. We had a great time getting to know more about each other in person than we could from reading old flog posts. I found out that Laura heard my undergraduate PI Dr. Joshua Puzey speak at a conference, and that my friend is currently applying to work with a PI at UC Davis whom Laura knows! The world of ecology is, occasionally, delightfully small.
Best wishes to Laura as she continues interviewing and I'm crossing my fingers for more Team Echinacea reunions in our travels!