Last week, we wrapped up the last of the fieldwork in Minnesota, although four Liatris plants are taking their sweet time and weren't ready to harvest on Friday. The remaining members of Team Echinacea packed their bags and headed to the Chicago Botanic Garden, with the exception of Jared, who is staying to monitor the stubborn Liatris. Previously, I had never been to the Garden before, so it's been a fun place to explore. I've also enjoyed the elaborate Halloween decorations in the neighborhood.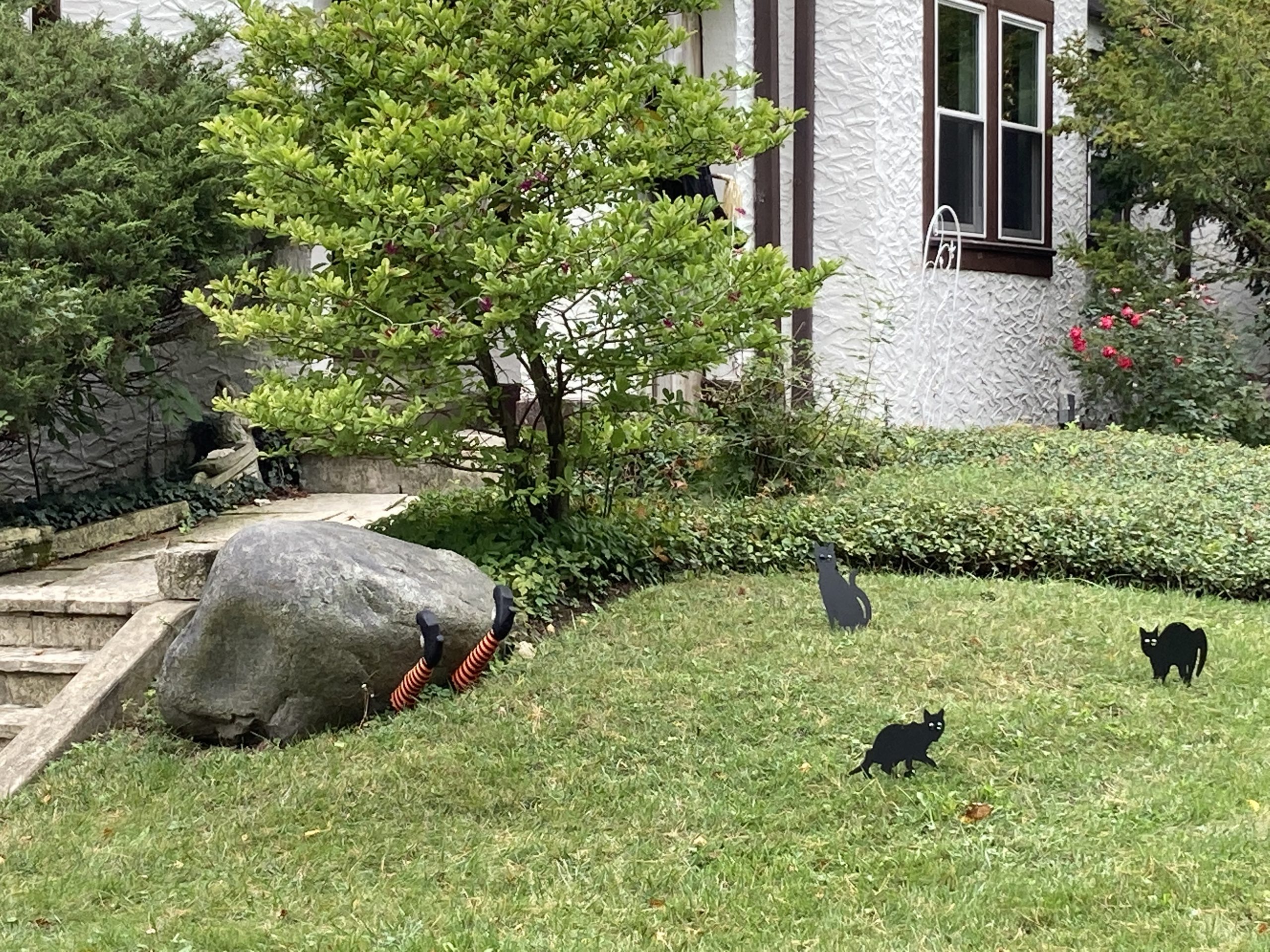 This week at the Botanic Garden, we welcomed back Allen, our first volunteer since the beginning of the pandemic. It will be terrific to have some experienced volunteers to process the backlog of echinacea heads from the past several years.
At the lab, we're also preparing for the seed addition experiment. Today, Wyatt trained us in on the seed blower, a contraption that separates light achenes from heavy ones. The heavy (rich) achenes should contain seeds, and we will next randomize the rich achenes for planting this fall. We need 12,800 seeds for the experiment, and after several trials with the seed blower, we estimate that we should have enough.