Last week, the Chicago Botanic Garden ended their annual orchid show and opened up all their plants for purchase to garden members and employees! Alex and I ventured to the sale at 10 am last Thursday to find a long, looping line that weaved throughout the Regenstein center. We waited about 25 minutes to reach the beginning of the line. We were not prepared for the carnage we were about to witness.
Elbows were flying, emotions were high, plants were abundant. There was a good deal on tiny Phalaenopsis, 2 for $10. At one point, a man tried to purloin Alex's beautiful orchid while she went to return a shopping basket, and I had to protect the plant from danger. Alex described the ordeal as "a mad house" and "chaos", and I definitely agree with that assessment.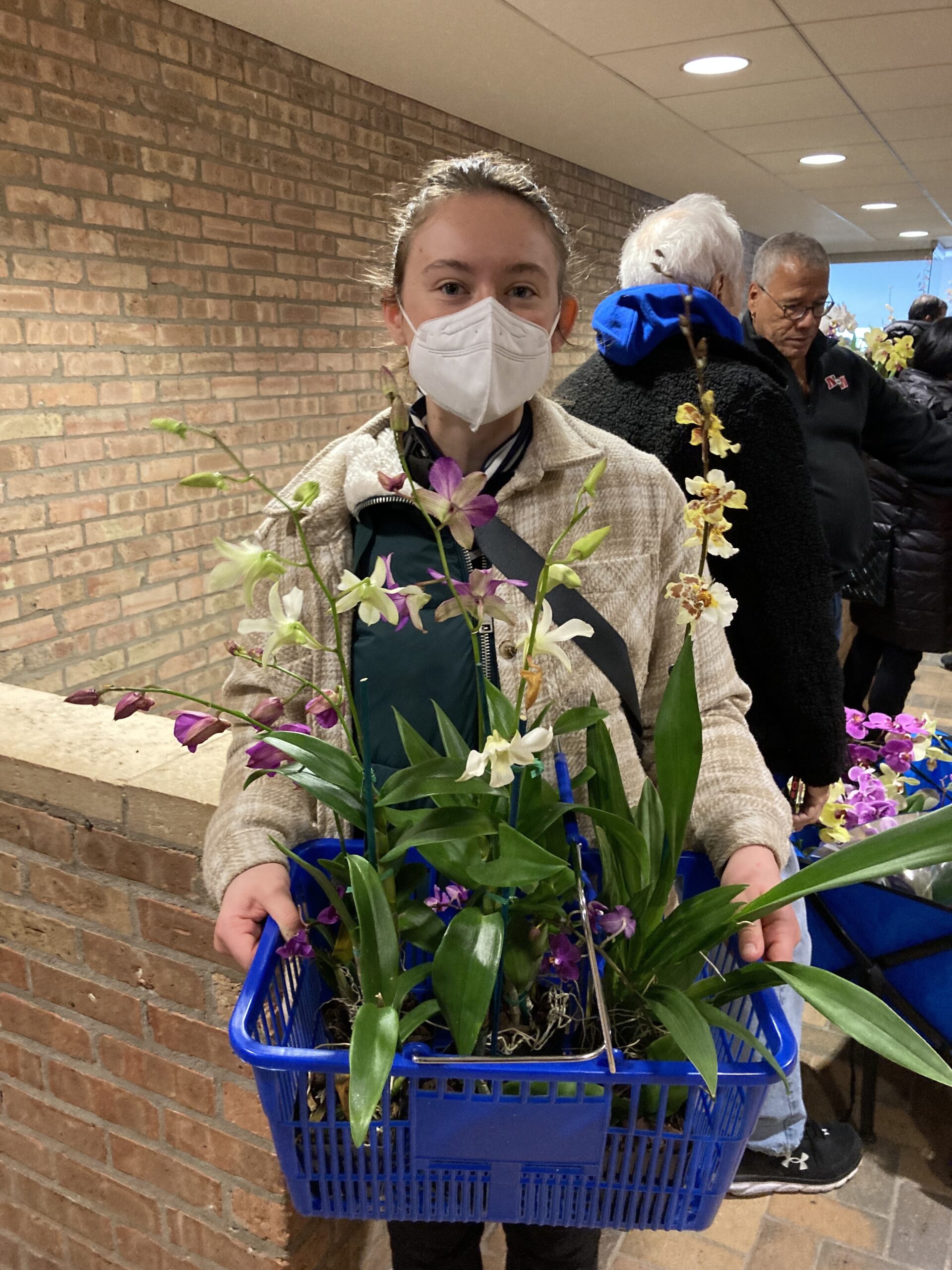 Nobody tell Jared, but I walked (or, more like ran) out of there with 7 orchids (some to give to family and friends, and one or two for myself). Alex ended up with 3 stunning orchids as well!
The line to check out was slightly calmer, though equally as long as the line to enter the sale. Many people were becoming agitated, having to wait in line and carry their heavy load of orchids. Alex noticed that each cash register had a number (as you can see in the photo below) and each number was a different font! How silly!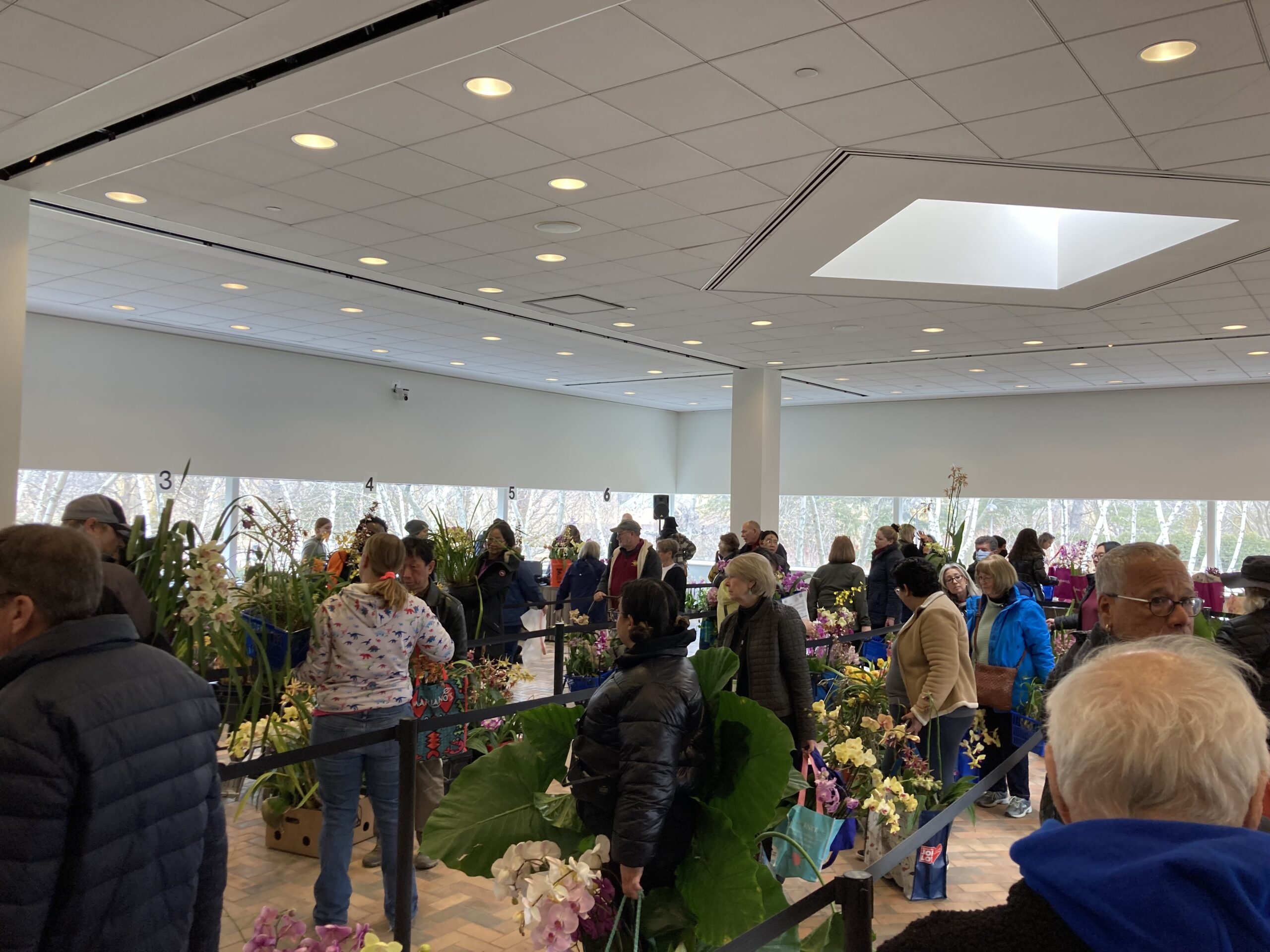 For anyone wanting to brave the orchid sale in future years, my only advice is to prepare for battle.