Hello everyone!
Today was a productive and fun day up here at Kensington! This morning we had project work time. I finished collecting my data this past monday so I spent the time analyzing and organizing my data (I post it soon!) Marie worked on her poster, and Dayvis identified his bees. Sarah B went to her remnants today, and Sara Z visited her E. angustifolia to work on her ant research. Ilse and Lydia did crosses for the Qgen project. The afternoon was filled with crossing and seedling re-finds.
This week team echinacea has learned the true meaning of R.A.A.D.!
ROMANCE!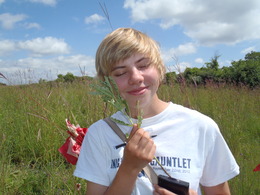 (Marie and the thistle who loved her)
ADVENTURE!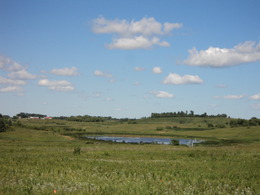 (walking around at Hegg Lake)
DANGER!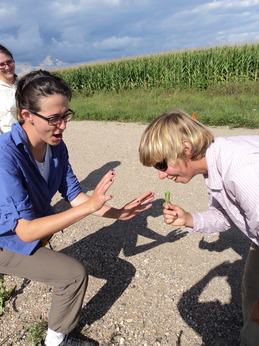 (Marie almost eating dogbane)
Thats all from me today! Stay R.A.A.D. everyone!