Pollinators are declining worldwide, a phenomenon that some people are calling the insect apocalypse. There are many factors driving these population declines, and loss of habitat has been identified as one major cause of insect demise. In our study area in western Minnesota, we have seen numerous prairie patches converted to agriculture over the years. However, we don't know how the bee community has changed over time across the landscape. To investigate these questions, the Echinacea Project started the Pollinators on Roadsides project back in 2004, and we collected another year of data this past summer. In the fall, we brought 7 coolers of insects back to the lab at the Chicago Botanic Garden.
This winter and spring, volunteer Mike has been busy as a bee pinning all the specimens so we can send them to Zach Portman, a bee taxonomist at the University of Minnesota. This week, Mike started working on the last cooler of bees! So far, he's pinned 680 insects collected in 2022.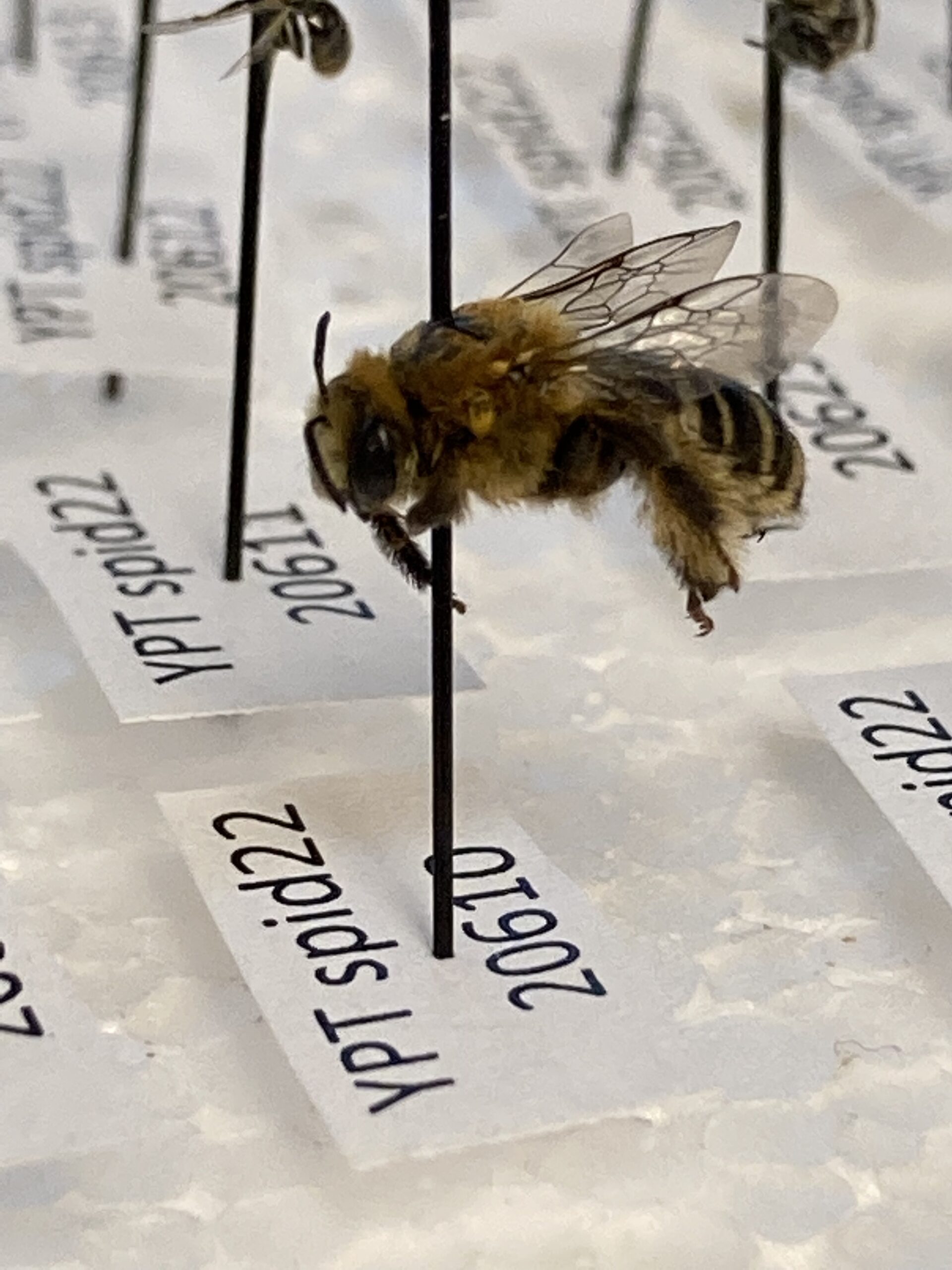 Funding for this project was provided by the Minnesota Environment and Natural Resources Trust Fund as recommended by the Legislative-Citizen Commission on Minnesota Resources (LCCMR). The Trust Fund is a permanent fund constitutionally established by the citizens of Minnesota to assist in the protection, conservation, preservation, and enhancement of the state's air, water, land, fish, wildlife, and other natural resources.