Yesterday, Janelle G. and Shelby F. helped me do the May census on the Hegg Lake plot of my local adaptation experiment. There were some surprises, including 3 or 4 NEW seedlings!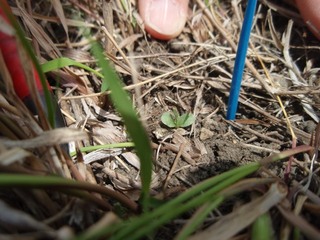 Another surprise was a visit from this fawn.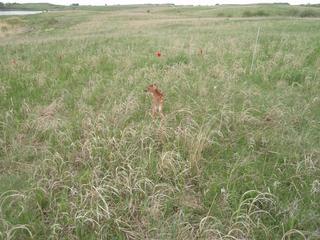 Another interesting discovery was a cluster of egg sacs. Anybody know what critter would leave these?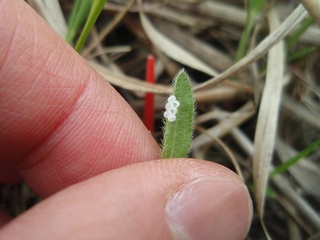 Today and tomorrow we plan to census the two South Dakota plots that are part of this experiment.