I was recently informed that Daniel Rath has been "outblogging" me on the FLog, and I agree, he has– but it stops now. Daniel updates the FLog several times a week, and that's cool. So from now on, every post Daniel posts, I too will post a post. Plus one.
Consider this a challenge, Daniel Rath!
To make up for lost time, and because if you're anything like my mom (and you might be my mom– hi mom!) you love photos, here is a visual record of the past two days.
1) The past two mornings have been surprisingly cold here in K-town! Around 11:00 AM the truck bed has absorbed enough heat for a really fine cuddle.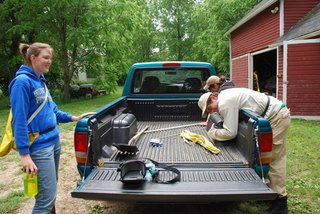 2) On the way back from the '99 South garden, Gretal (Queen Bee) and I saw a little hummingbird trying to run with the big dogs (some swallows) atop the telephone line.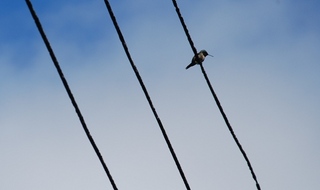 3) In the end, he was a bit of an outcast.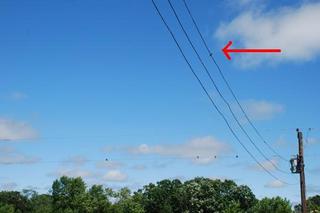 4) Today many of us went to the landfill to practice our independent project techniques (characterizing floral neighborhoods, catching pollinators, collecting pollen from non-Echinacea flowers, etc). I expected a dump, but I found a wonderland– just see for yourselves!
Don't be fooled, it's not Italy- it's a DUMP. In Kensington!!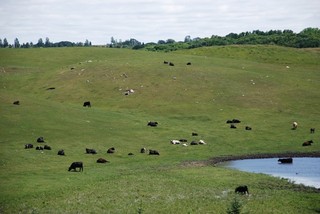 Mimi couldn't imagine what good deed could have landed her in such a place!

Then we found this Prairie Lily (Lilium Philidelphicum)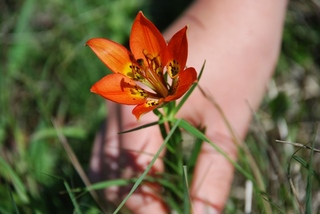 We got pulled over by this cop, and she made us characterize a floral neighborhood!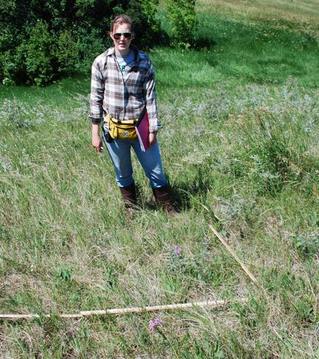 There was also some flowering Leadplant (Amorpha canescens)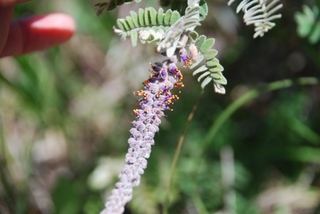 I will post again soon about how my independent project plans are shaping up, so stay tuned. Don't forget to leave feedback in the comments!!
Edit: Click on the photos if you'd like a slightly larger image.