The Echinacea Flowers are beginning to all begin flowering at a similar time so the phenology is getting intense. The next few weeks we will be doing phenology Mondays, Wednesdays and Fridays adding to the most extensive and accurate data base of Echinacea angustifolia in the world (while also cultivating grit). On Wednesday afternoon about half the crew was able to go to P10 (my favorite) located at West Central Area Schools (WCA) Environmental Learning Center to assess how many of the Echinaceas plants survived from our plantings in 2019. P10 is currently being used by WCA students for research projects and the Echinacea Project to determine how fire affects the prairie. A great opportunity for the students from school in collaboration with future Echinacea Project members.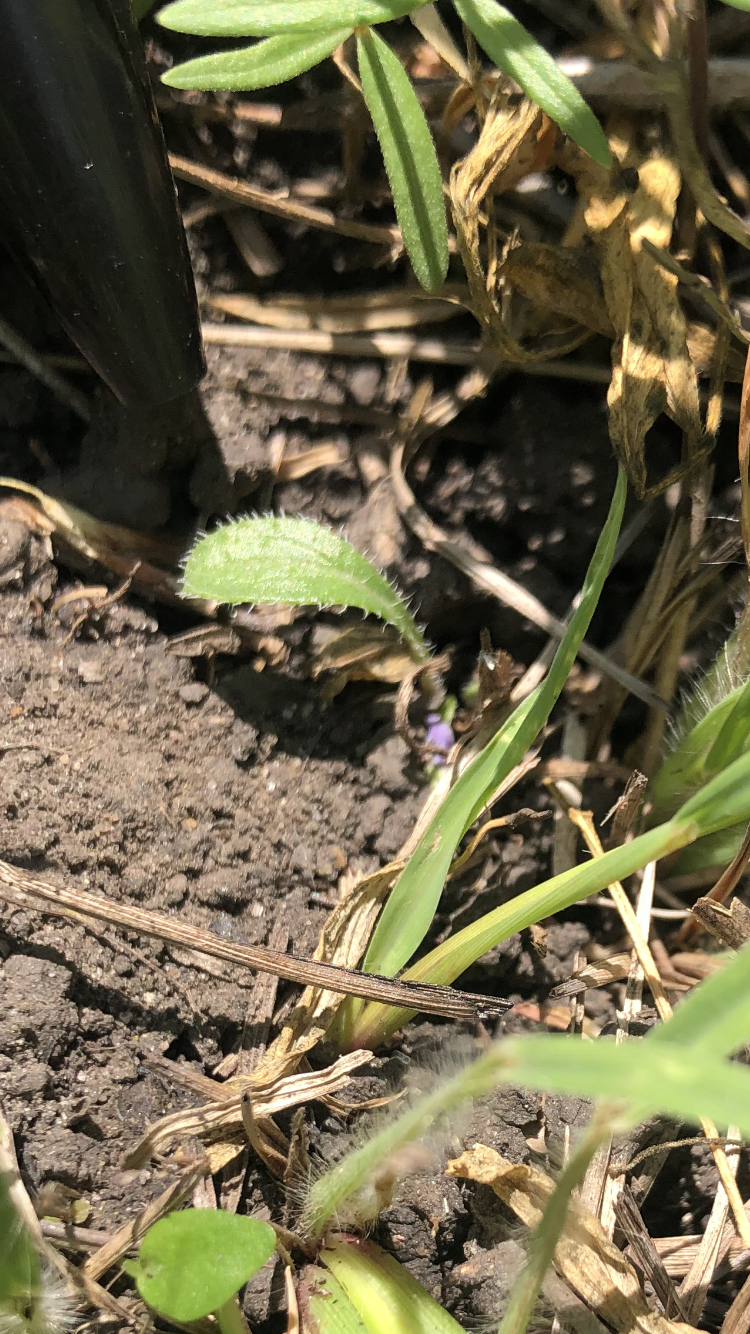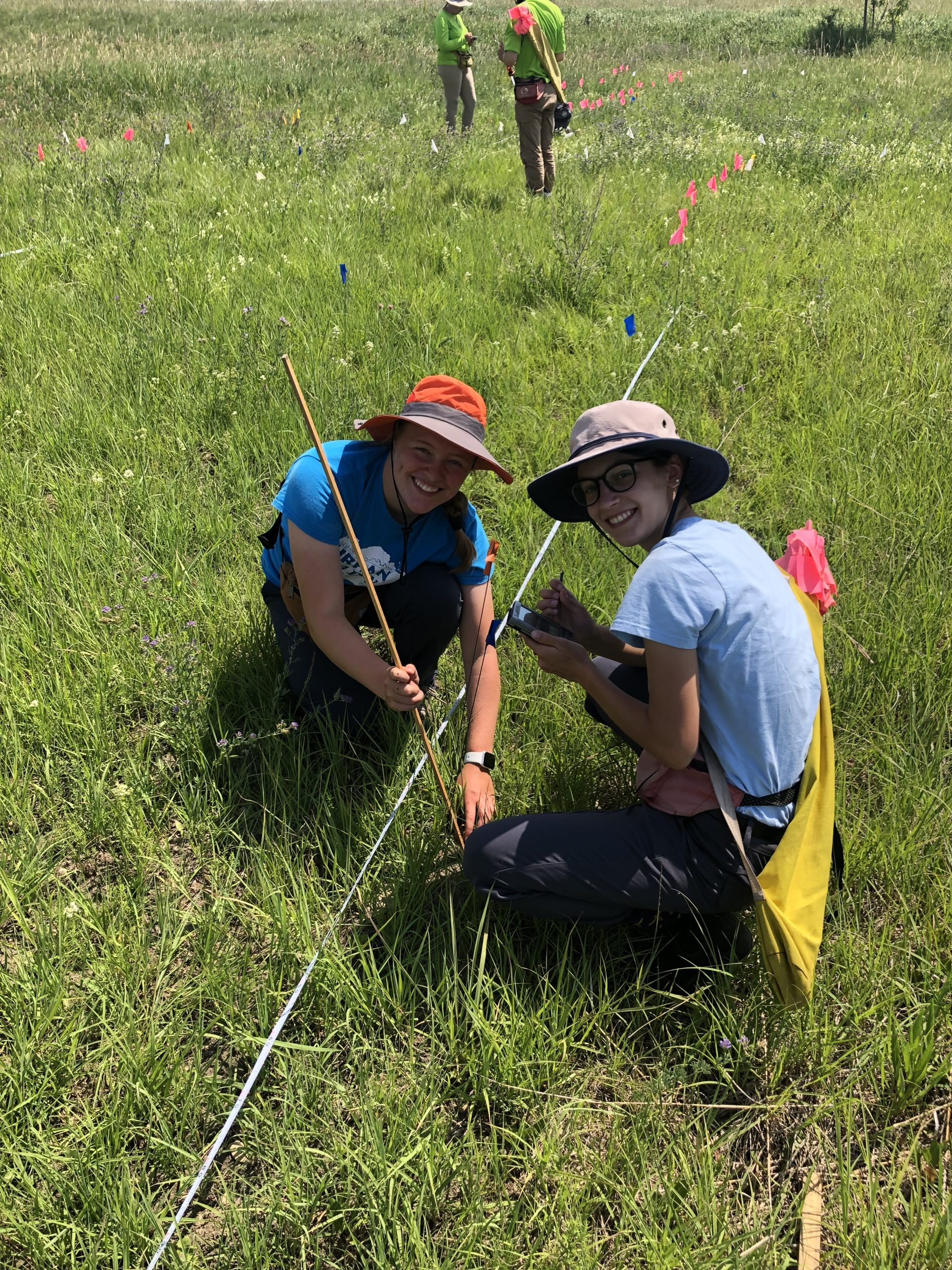 Kennedy (WCA 2022) and Maris (Wooster College 2022) search for Echin plants on one of the 12 plots located at WCA Schools.
And since I sort of promised a Limerick, here goes:
P1, P10, ologyPhen
Buckthorn, Sumac, Goats in the Pen.
P2,P3, Demography.
What, Wait, Where is P3?
Field Flag Organizer two thouSen.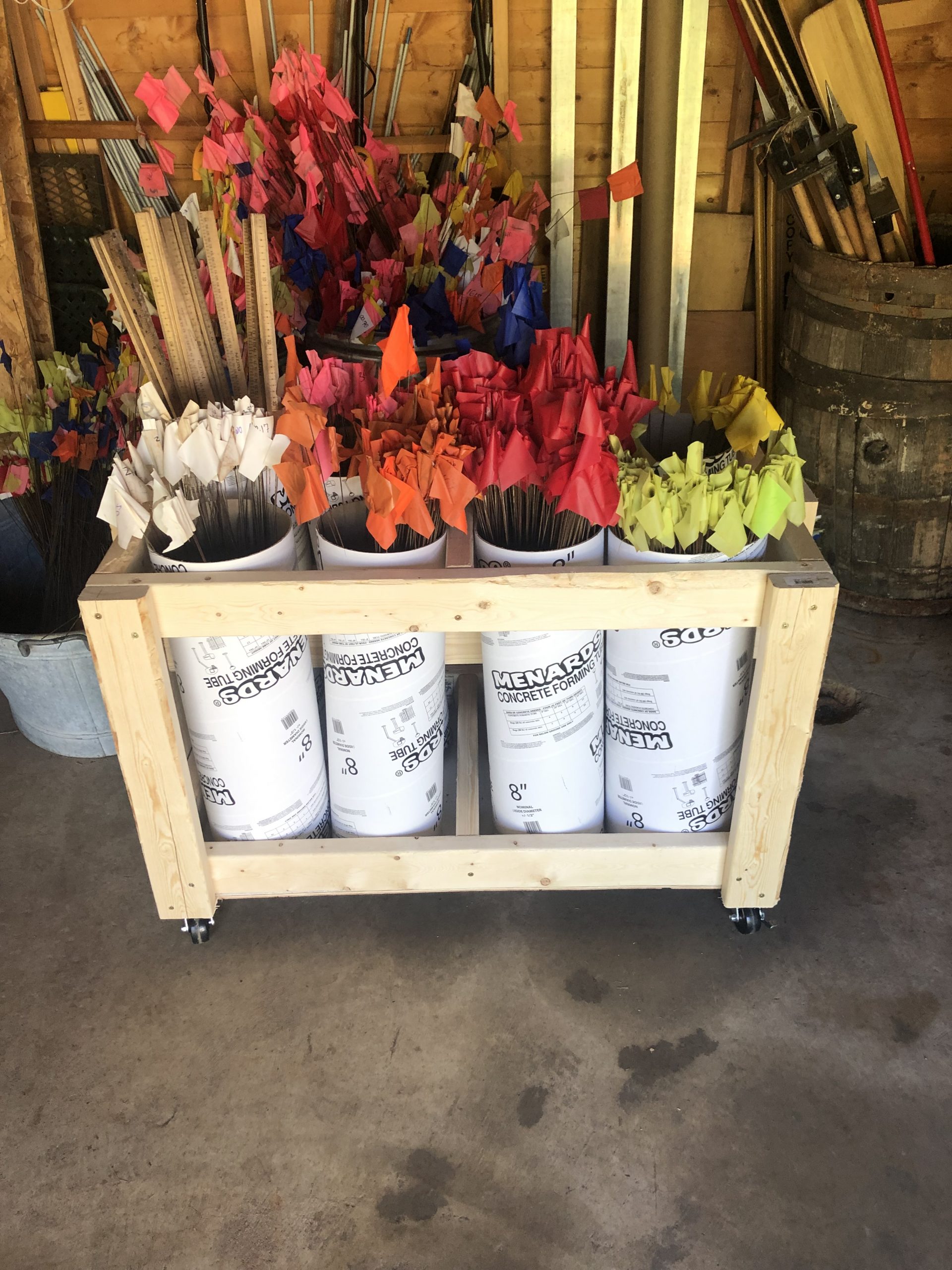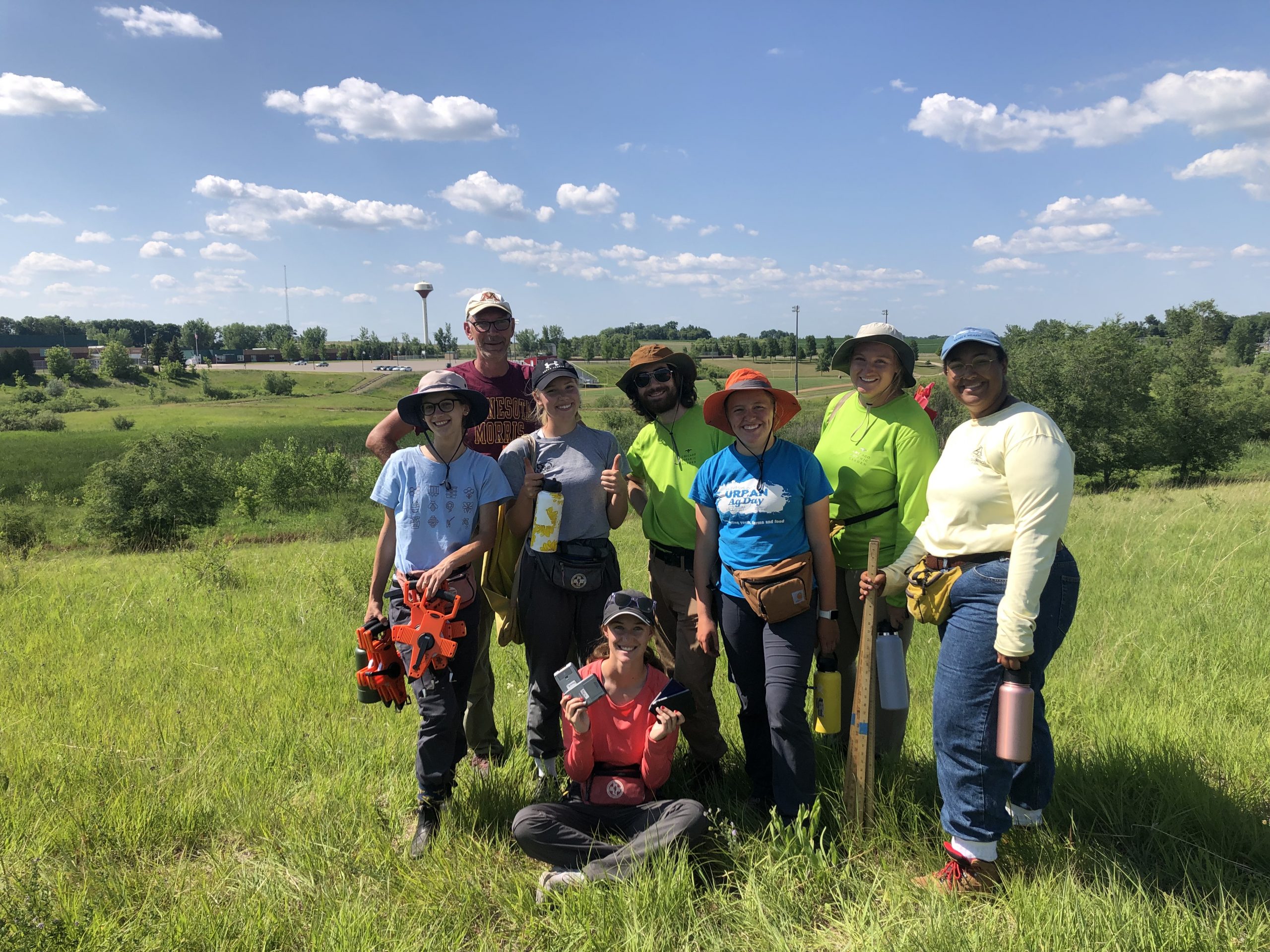 The members of Team Echin working at P10 (minus Mia as she is taking the pict).