Yesterday we went on a trip to the Crookston area to help Gretel with her White Fringed Orchid search. Here are pictures for your viewing pleasure 🙂
The day started off hot, but not excessively hot…..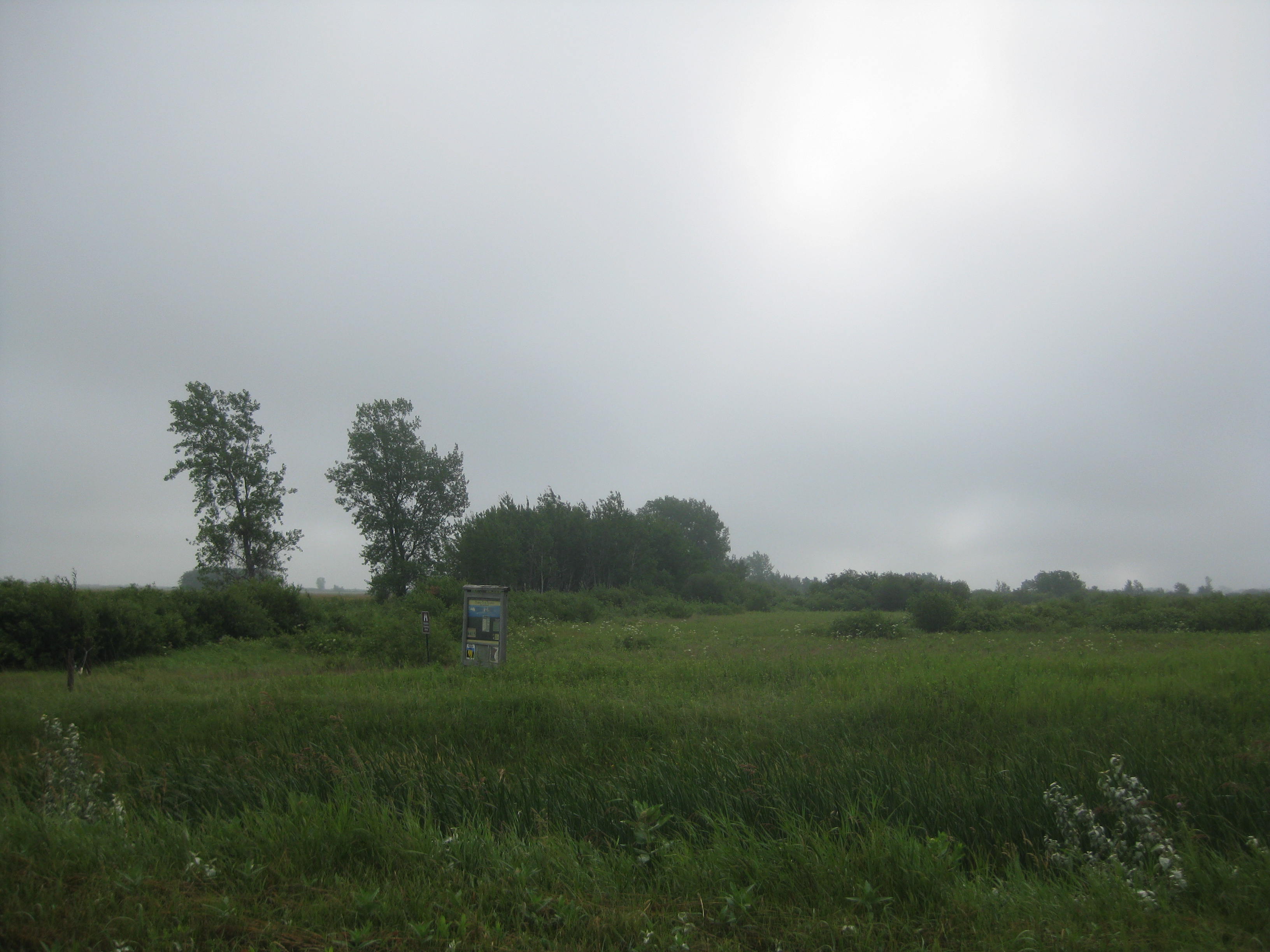 Gretel and Stuart leading the pack.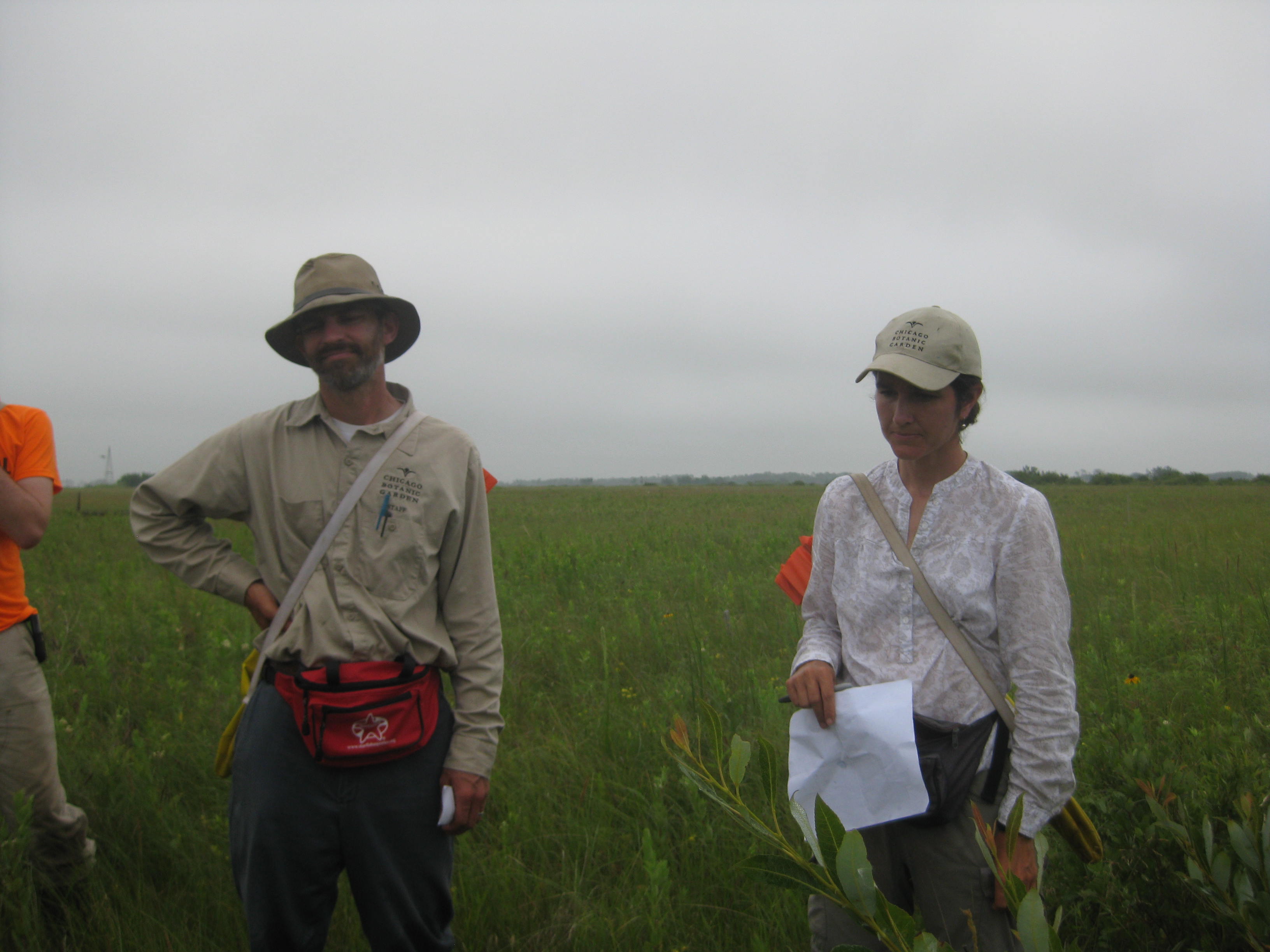 Trekking into the prairie.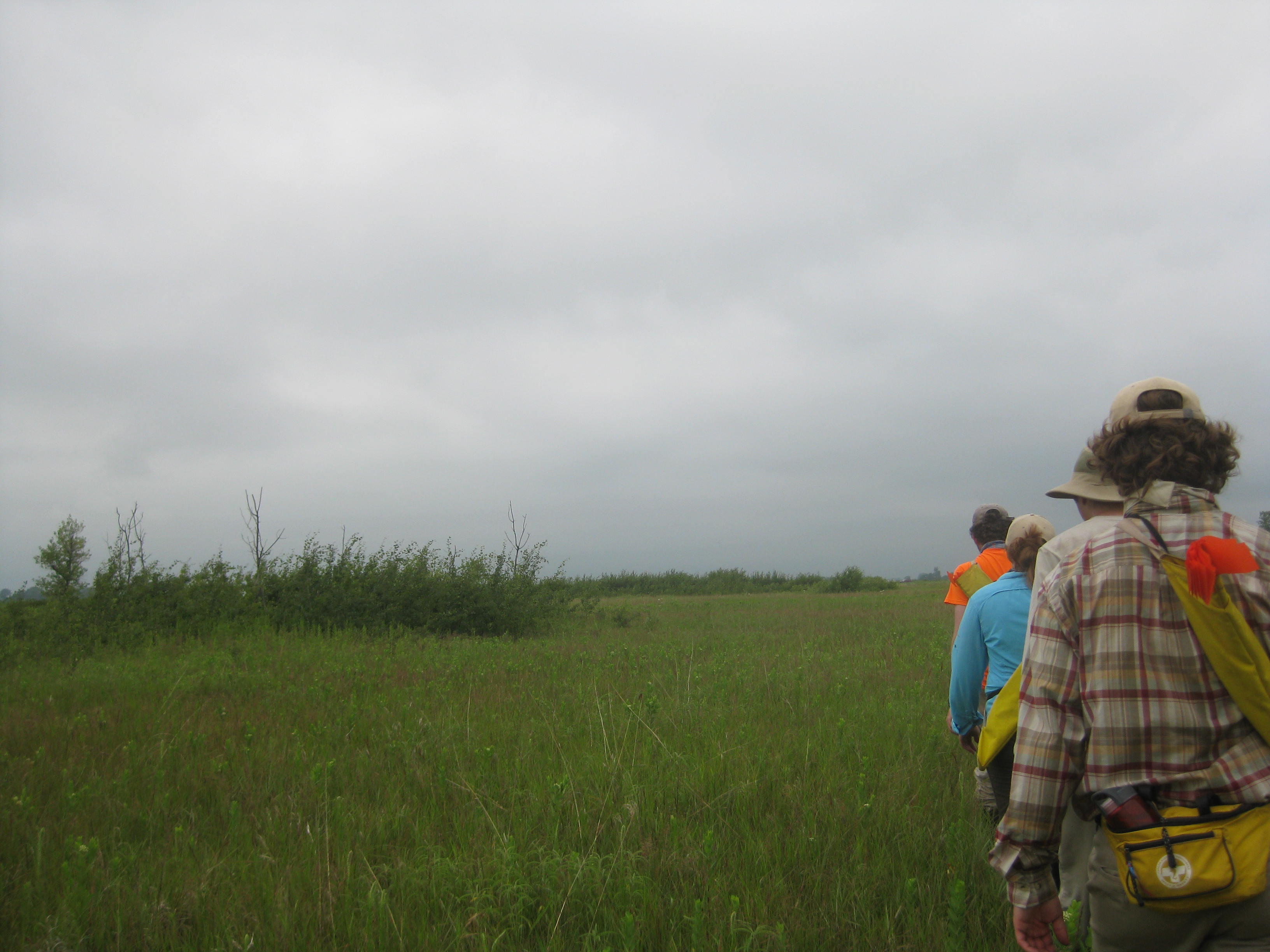 We worked in groups of three, with Gretel, Stuart, and Josh visoring in each group and the rest of us flagging and counting.
After working from 9+am to around 12.30pm, it was lunch time!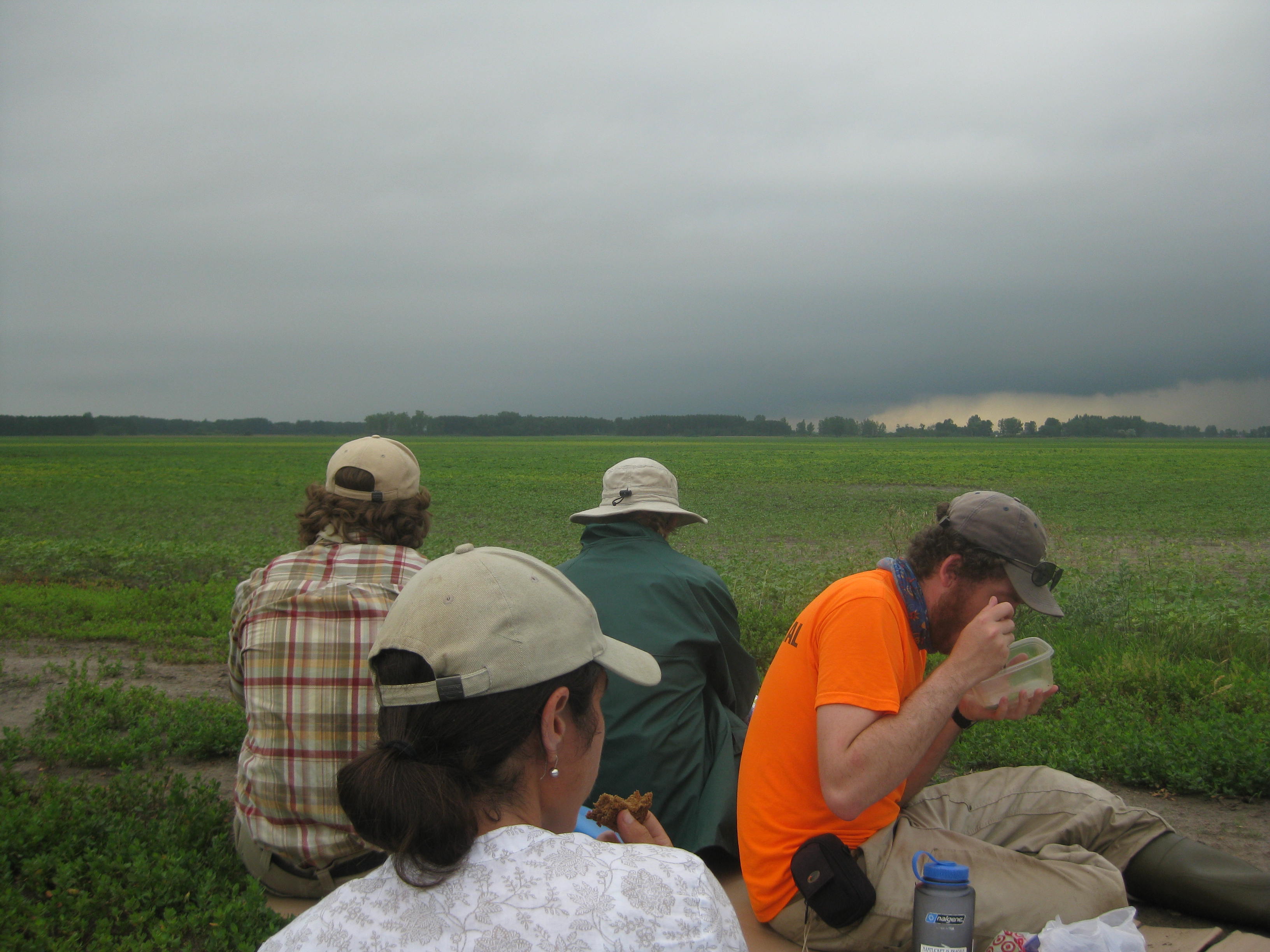 We proceeded to have lunch picnic style, but not for long – because a storm was headed our way!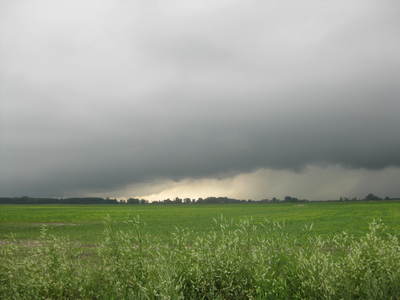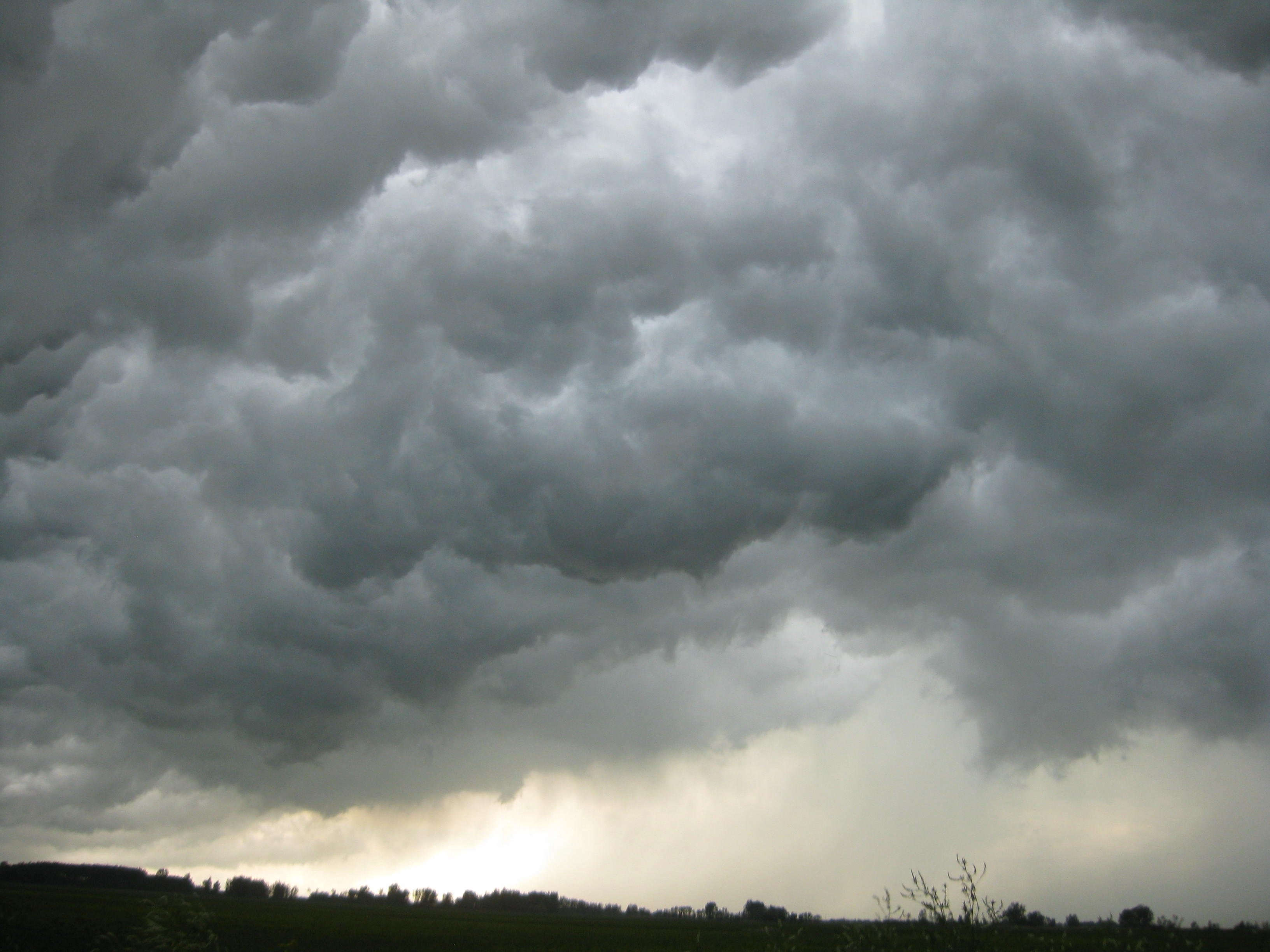 We quickly headed back to the cars for safety, and watched the awesome storm while eating lunch. Fortunately the storm passed over quickly, and soon the skies were clear again.
Stuart contemplating the skies.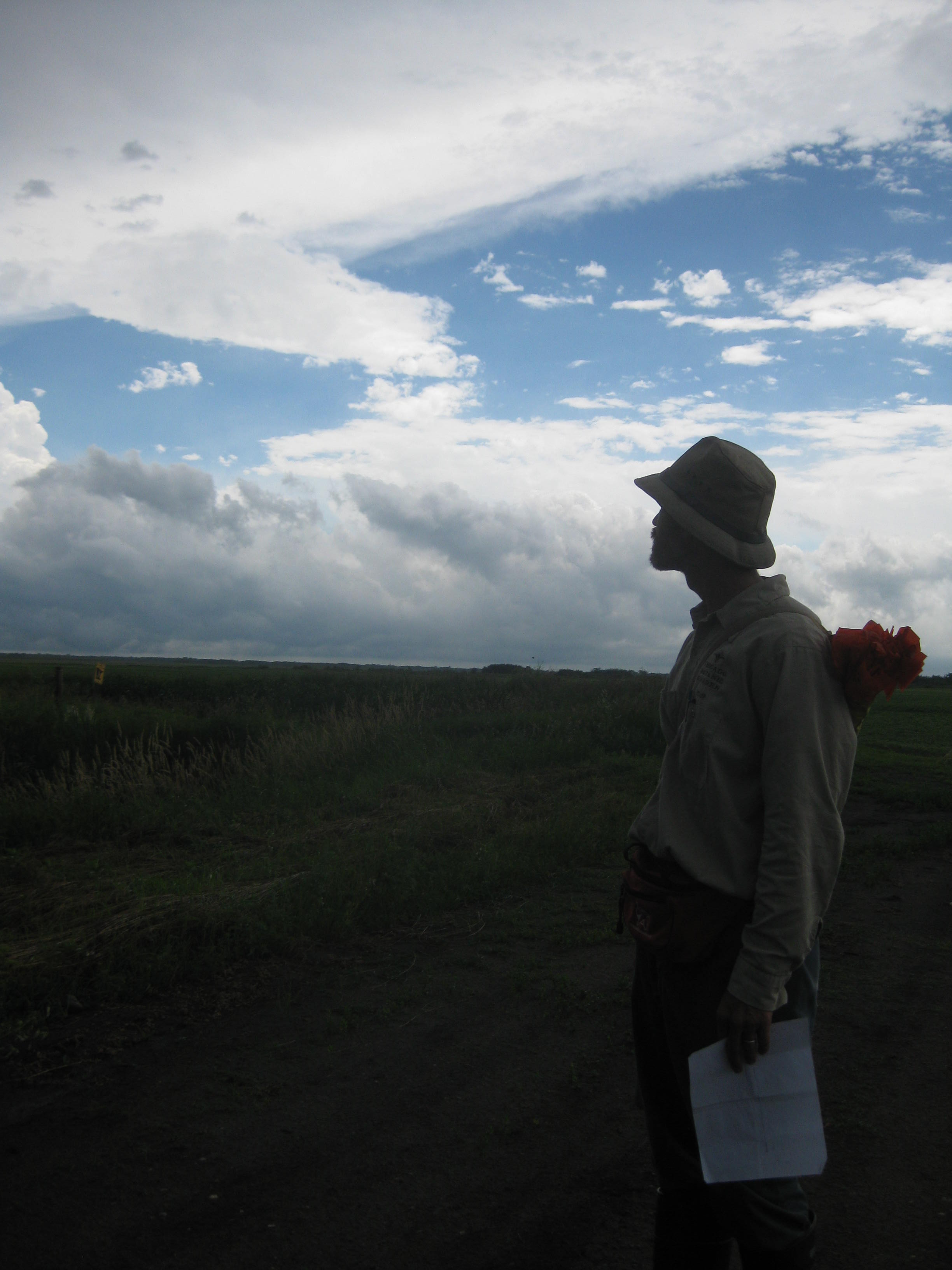 We went back to work in another section of the prairie for the rest of the afternoon.
Lee searching for orchids. 'Where forth art thou, white orchid?'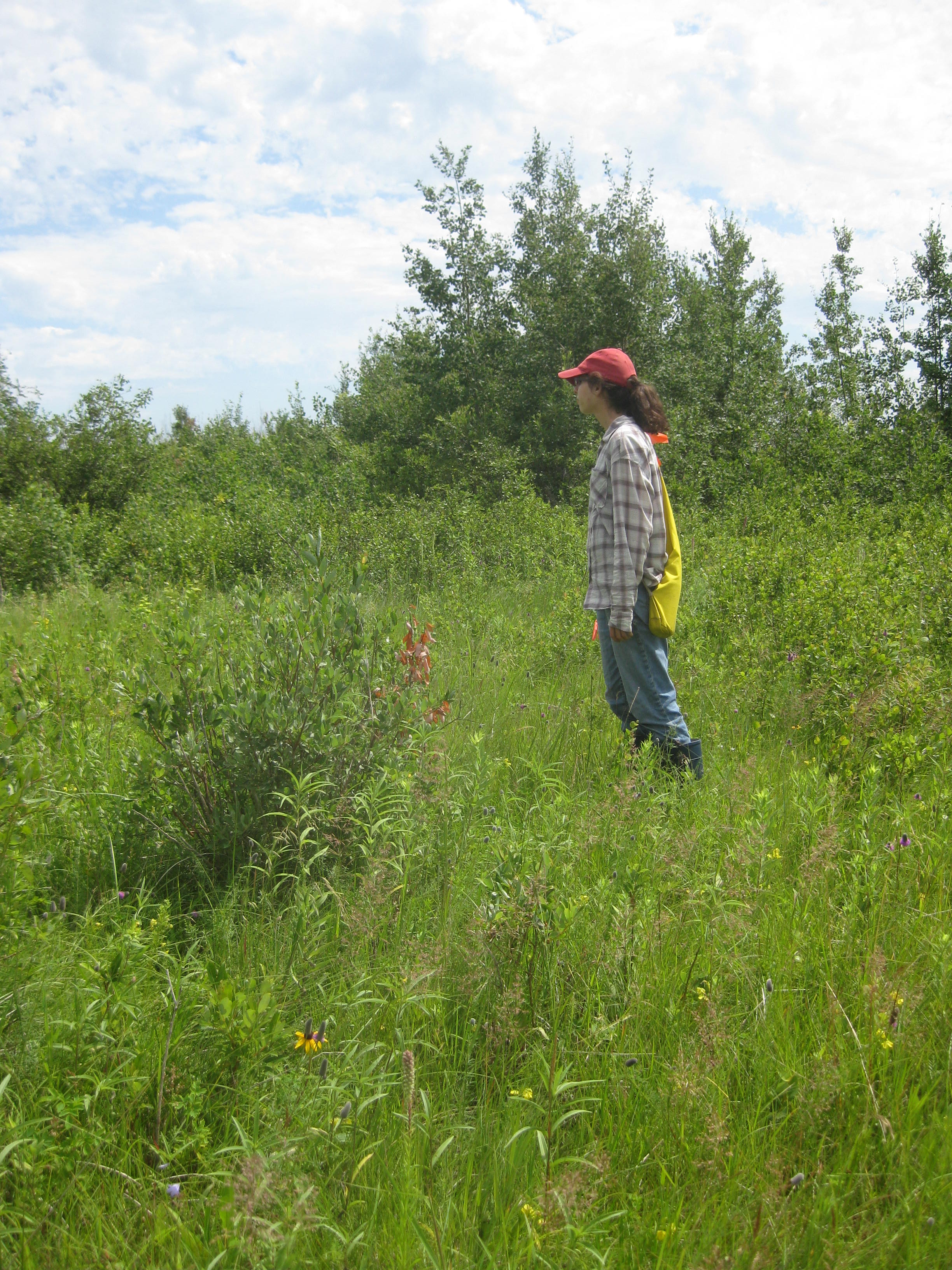 And there you are! (usually right under my nose)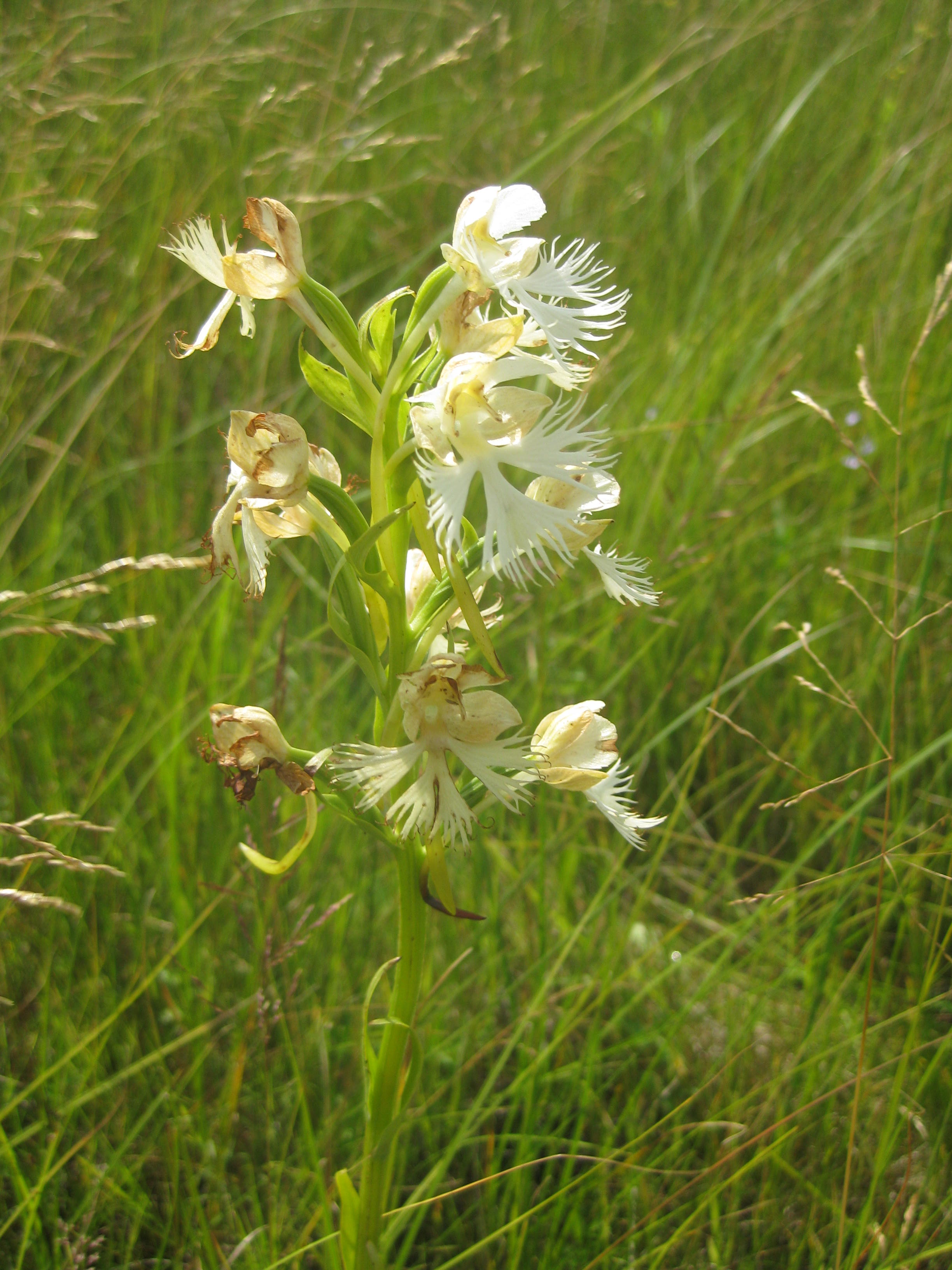 Around 4+, we finally finished searching the plots…we were quite exhausted by then…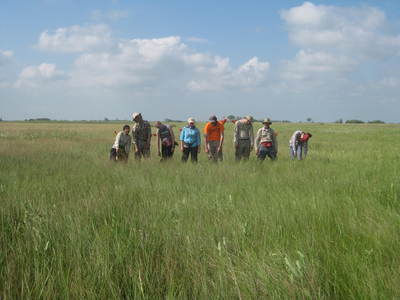 but we were done…Victorious Team Echinacea!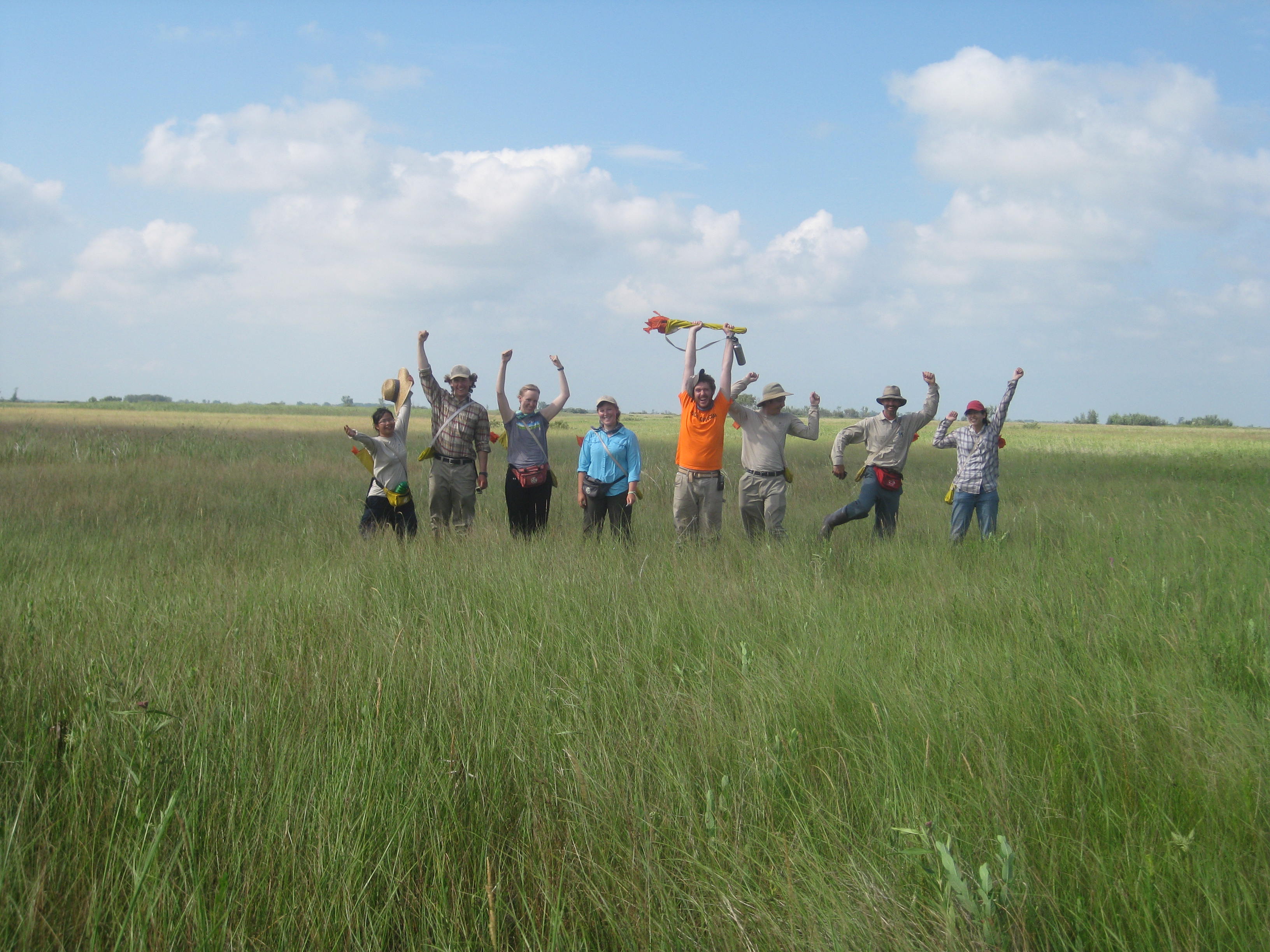 The amazing couple who still had the energy to race back to the cars.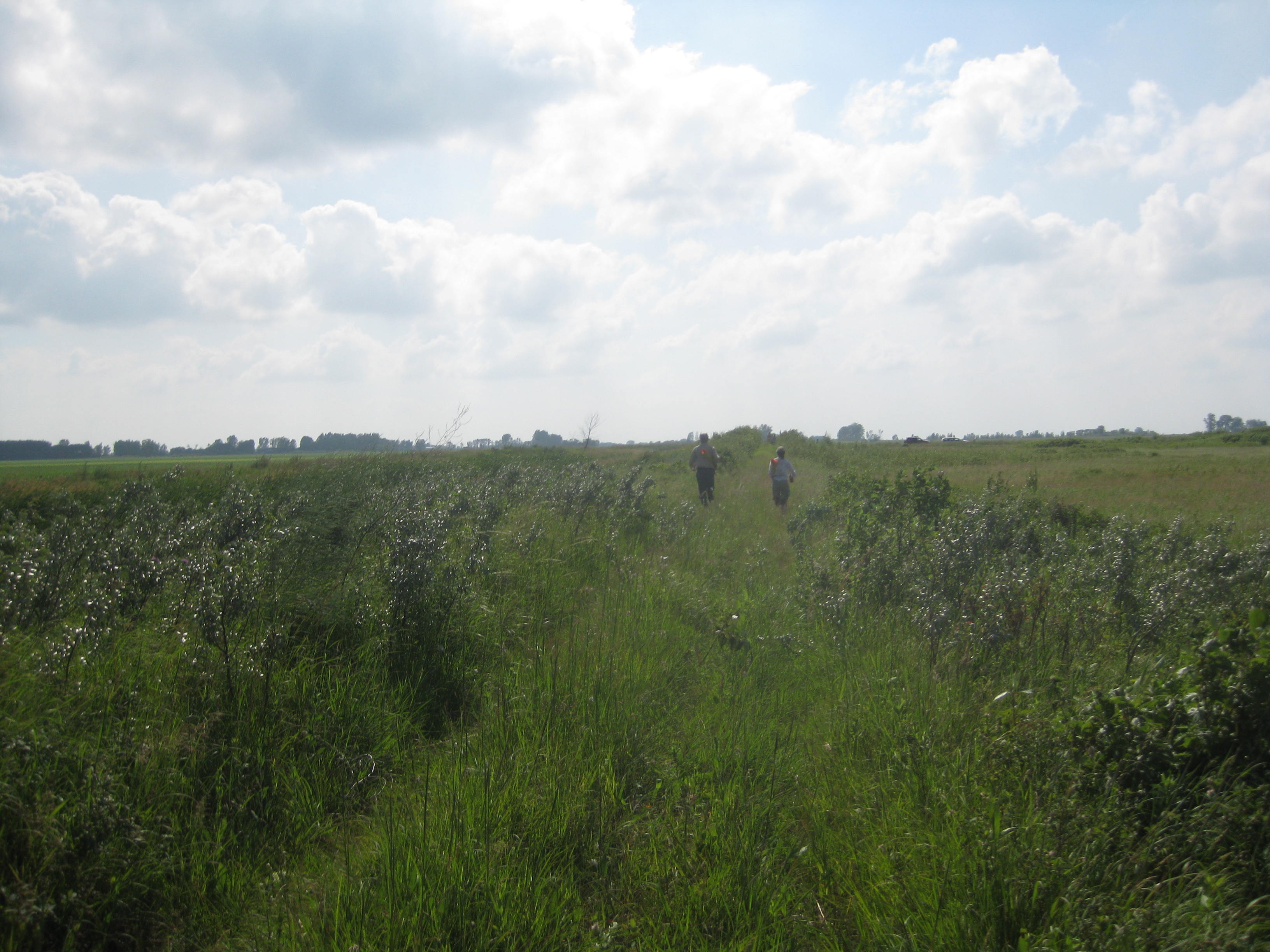 After that we drove back to Douglas County. Stopped at Fertile, MN for ice cream but sadly they were closed on Saturdays. Also found out that Cafe 116, the dinner place in Fergus Falls we were going to, closes at 6pm on Saturdays. So we had a pretty sumptuous dinner at Don Pablos, a quirky Mexican restaurant in Fergus Falls 🙂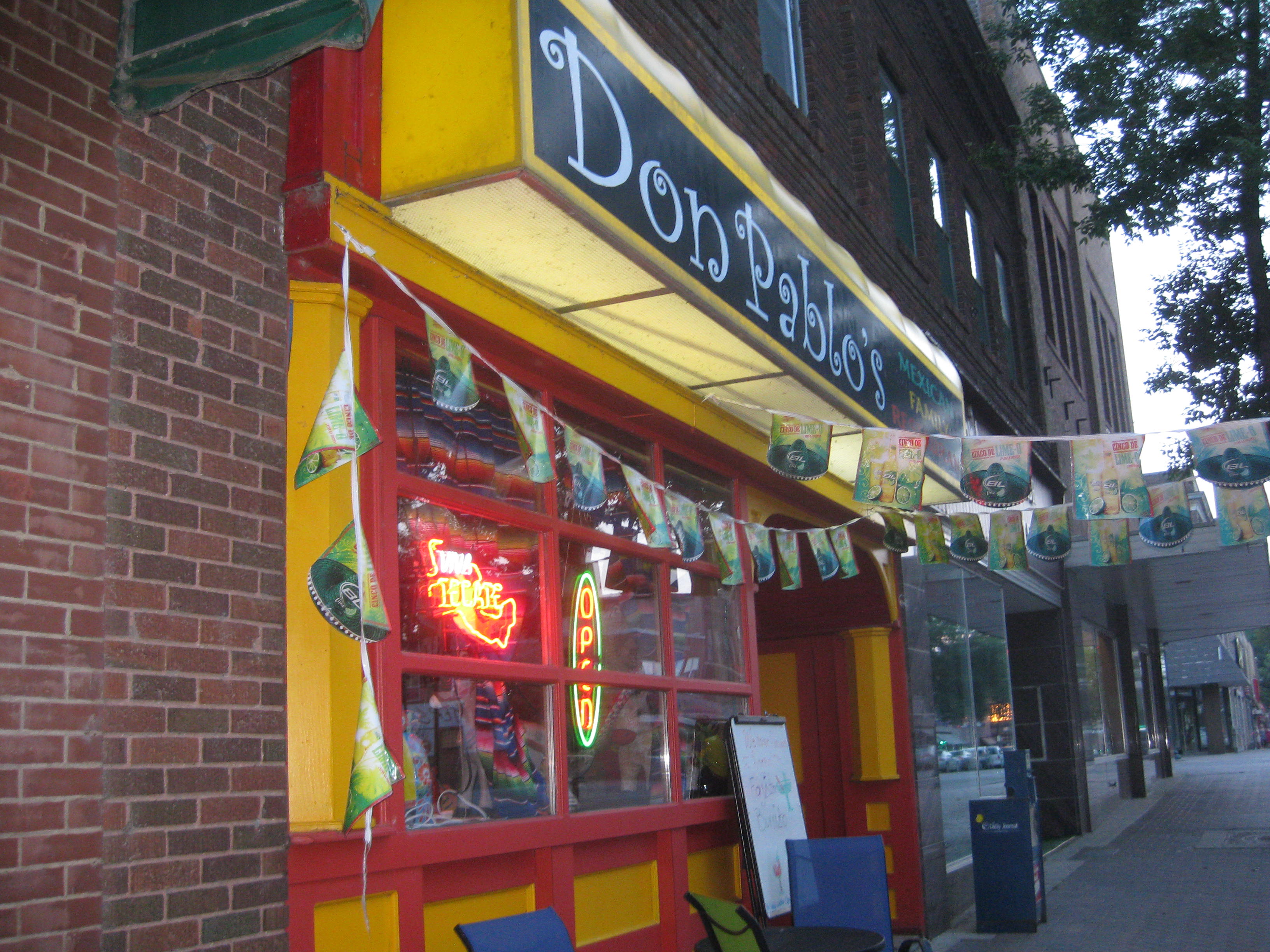 Reached Hjelm House around 9 or 10pm. That was a long but fun day! 😀