Today, as the Town Hall crew was contemplating our measuring protocol, we realized that our current methods of transporting ourselves down the rows of experimental plots are woefully inefficient. Walking requires that you constantly bend over to check the ground for basal plants and stakes. Crawling puts splinters in your hands and bluestem stalks in your boots. Hopping on one leg may save the airborne ankle from chigger bites, but your ground-bound foot is sure to find a gopher hole. So what does a prairie scientist do, when the time comes to locomote through rows of small plants and tall grass?
Town Hall has the solution: a swing car fleet. The swing car, if you've never had the honor of driving one, is a low-riding, 6-wheeled chariot, propelled forward only by your hands on the steering wheel. When we discovered a swing car in a Town Hall closet, the crew knew exactly what we needed to do: test every possible way of driving a swing car to scientifically identify the most efficient method, and assess its utility as a mode of field transportation. Drake demonstrated the remarkably effective "shimmy" method, sidling the chariot back and forth at surprising speed: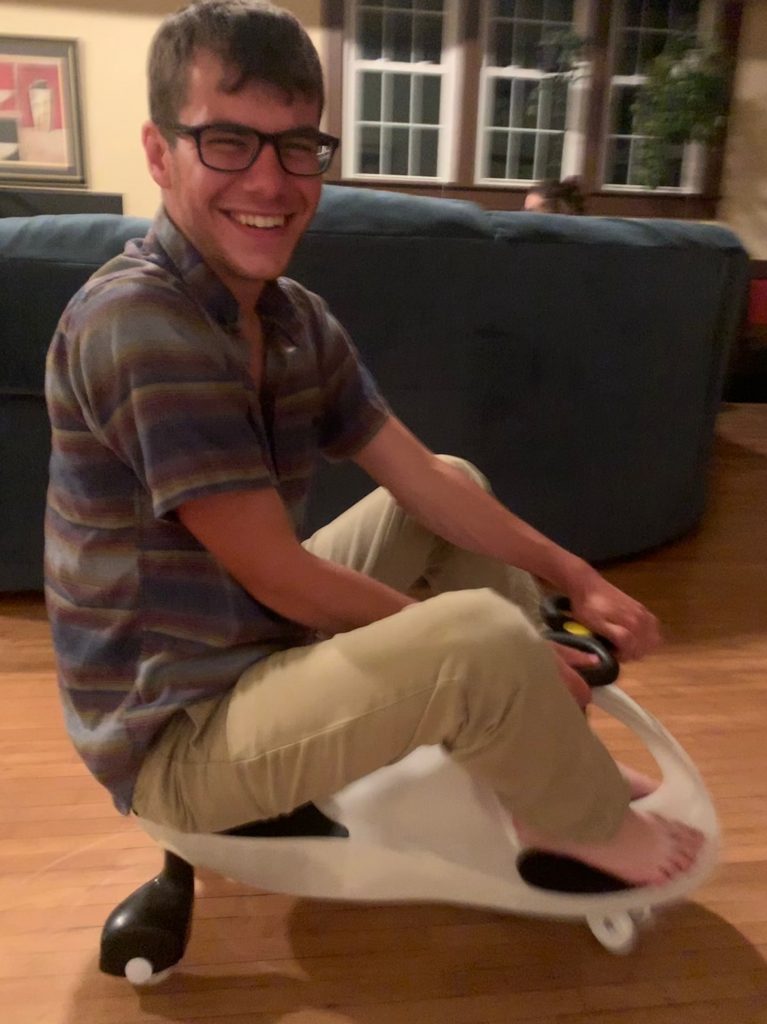 Erin, meanwhile, tested the experimental "hang ten" posture, which lets the rider pretend they're surfing USA, no waves required.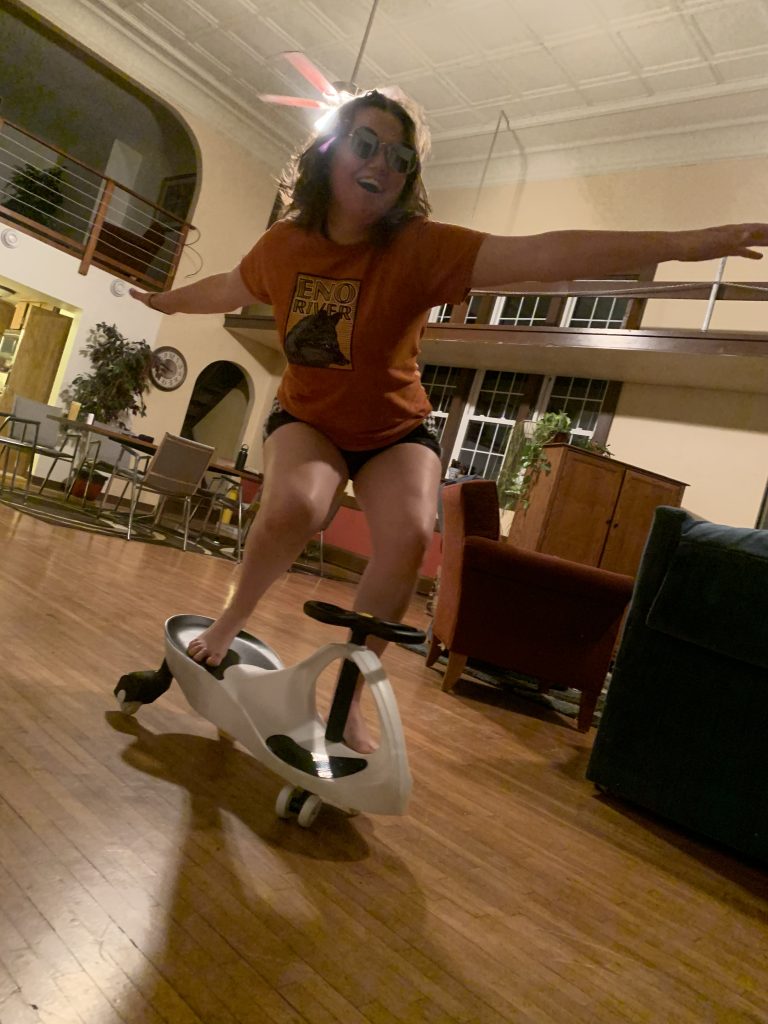 While this method proved to be a wonderful balance exercise, it was woefully inefficient for our transportation purposes, the average distance traveled being -10cm.
To put our swing car to the final test, we had to confirm that operation would be possible in the field. Unfortunately, a thunderstorm outside prevented us from performing this last experiment outside. Instead, we donned our field boots and substituted tall grass duff for shag carpet. A resounding success!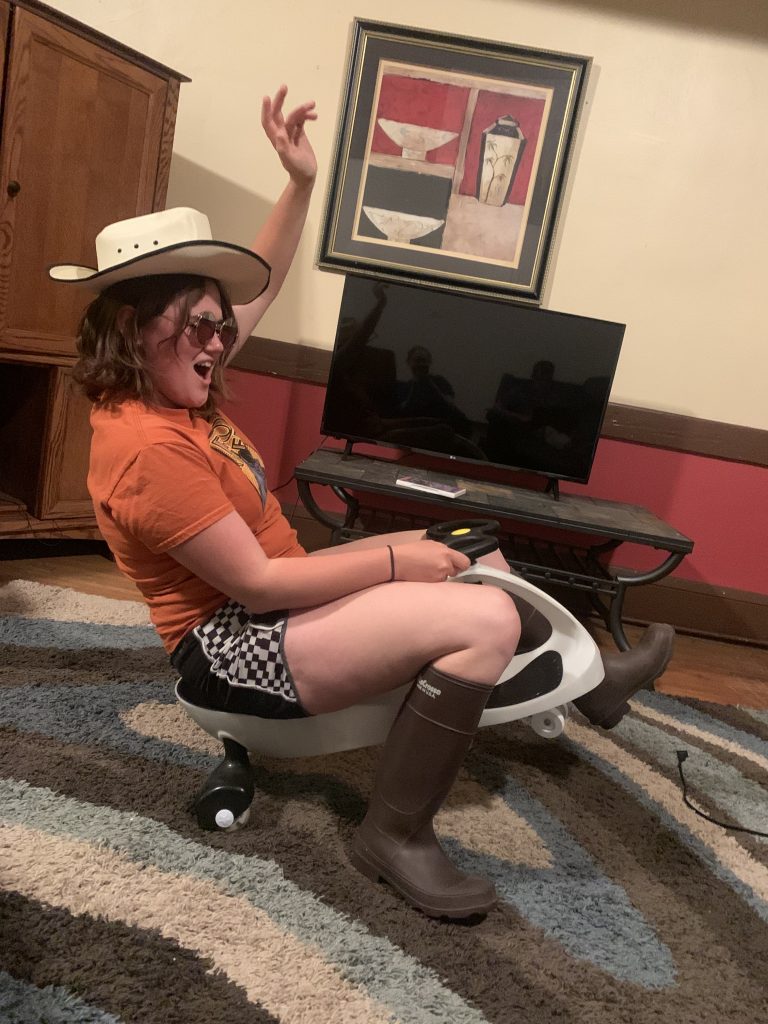 The question of whether swing car riding can outpace walking as the preferred mode of field transportation remains to be tested.