Broken up from the previous entry so as to not make things too messy in the Stipa category.

Carduus out at KJ's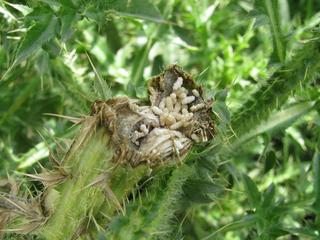 Some critter snipped the stalk and laid some eggs, looks like.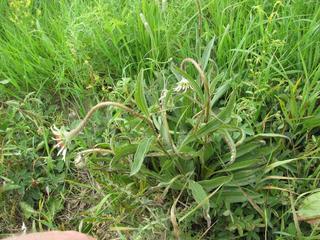 This sad-looking Echinacea was out at NW of Landfill, along with other bent over and crummy-looking Carduus and others. The grasses and legumes around it looked pretty OK, so I'm wondering if perhaps these were hit by some herbicide overspray earlier in the season before the grasses grew up around it.